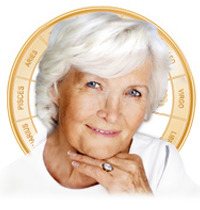 I have steered countless people in the right direction and I believe I can do this because of the community of knowledge I have created. The answers you seek are just around the corner! - Norah
Phoenix, AZ (PRWEB) December 11, 2012
Millions around the world have come to know and use the guidance of Clair-Astrologist – Norah Jones.
After reviewing thousands of comments from Norah Customers, Premium Astrology decided it was time to update Norah's website, and expand her services to the many who haven't experienced Norah's unique and accurate clairvoyance. Many ask Norah how she is able to help so many for so little. Now with websites on FaceBook, Twitter, LinkedIn, Google+, Pinterest, About.Me., and Tumblr – talking to Norah is easy, and only clicks away offering detailed Transit Guides, Bonus Ebooks, Extended Readings, Bonus Ebooks, and of course the Daily Horoscope.
With so many ways to connect - Norah makes it easy to provide her readers with high quality, accurate readings – just in time for 2013. Each media site offers a different service, article, information resource, and interpretation about astrology customized to answer FAQs to Norah Guide.
Read the testimonials for yourself:
"Eye opening, inspiring and insightful perspective. Under the limited information you have on me, I have to say it is as close as it gets, the personal online reading I can get. Thank you." - Judy Zhong, Capricorn
"The Transit Period Guide that was completed for me is extremely accurate in describing me although it was difficult to admit. I am looking forward to finding peace and happiness in the future. Using the Transit Period Guide will assist be in dodging the pitfalls along the way since I now realize what needs to be done. I feel that I actually have control of my life now and it is my choice where this path will lead me. My destiny is in my hands and it will be what I make of it instead of occurring by random chance." - Sharon Machinsky, Aries
"Norah, when I first saw your site, among the many others I was inextricably drawn to you. Then when I read my free reading I was shaking my head in affirmation at every word. I'm getting my "Transit Guide" because I believe that you can help me with some things. Looking forward to the information. Thanks a million," JR
Now everyone can access astrological guidance using Norah Guide, Norah's Transit Guide, Ebooks, or sign up for other offers - no purchase necessary. Join the millions using Norah's guidance, who are getting closer to actualizing their ideal.
Visit https://premiumastrology.com/ for more information.
# # #
Premium Astrology is proud to help men and women all over the world enhance the quality of their lives through spiritual enlightenment. Premium Astrology provides fast, reliable astrological reports, and a variety of other services using the experience of Astro-Clairvoyant Norah Guide. The individual success of each of their clients is their highest priority, and Premium Astrology is available to provide live support 24 hours a day 7 days a week. For more information visit: https://premiumastrology.com/.