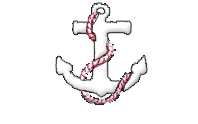 Dania Beach, Florida (PRWEB) December 11, 2012
Clarke began his career in the late 70's as a customer service representative for UPS in Des Moines, Iowa. Quickly moving up the ladder, he became a supervisor just one year after he started and eventually was promoted to manager. Mr. Clarke brings over 30 years of experience in the shipping and logistics industry to the up and coming company.
Although his background is not in marine transportation, he is no stranger to the industry. He grew up in Newport, Rhode Island, where boating isn't just a pastime, it is a lifestyle. His father was a sailor and he learned the craft at an early age. Ever since he was a young boy, he was in love with the sea. That innate passion, coupled with his extensive logistics background was enough to convince James Marshall (founder of Yacht Transportation) that out of the over 30 applicants, Clarke was the right man for the job.
Every single member of the team of experts at Yacht Transportation was hand-picked by Marshall himself. He wanted to be sure that his boat shipping company had only the highest-quality of people working there. He knew that the quality boat shipping and yacht shipping services that his company provided would not matter if the people that dealt directly with the clients were not dedicated to what they were doing. He wanted people that carried a similar devotion to customer service that he had, and he knew that would be what sets his company apart from the rest. Yacht shipping is his passion and he knew there were others out there that shared that same zeal.
About Yacht Transportation
Yacht Transportation is an emerging marine transportation company that offers boat transportation and yacht transportation to the United States, the Mediterranean, the Caribbean, and now Europe. Although the company just opened a few months back, they are projected to become one of the best in the industry. They offer their clients many boat shipping and yacht shipping services and options which include but are not limited to the deluxe lift-on/lift off loading method, premier insurance packages, warehousing and procurement, and also inland transportation.
In addition to an array of services, founder James Marshall also offers his clients a price match guarantee for all boat transportation and yacht transportation services rendered. He also just recently announced that he is offering new and improved insurance packages to all clients at no additional charge to them.
As time goes on, and the company grows, Marshall plans to seek out more and more people to join his spirited team of shipping and logistics experts. He understands the importance of having an excellent staff. The recent hire of the qualified Operations Manager Michael Clarke proves that Marshall devoted to building his team and choosing great leaders such as Mr. Clarke. In just a short period of time, his company has expanded and improved significantly in order to compete in the current market. As time goes on, he is expected to initiate more and more benefits and extras for his highly-regarded clients.
For more information on Yacht Transportation and the boat transportation and yacht transportation services that they provide, please give them a call toll free at 866-237-4862 or visit them on the web at http://www.yacht-transportation.com.