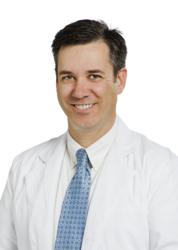 "Bon Secours St. Francis is unique in that it actually lives its mission—to be good help to those in need."
Greenville, SC (PRWEB) December 11, 2012
Bon Secours St. Francis Health System is pleased to announce the opening of the Bon Secours Family Medicine Center and the addition of Robert G. Johnson, Jr., MD, to the Bon Secours Medical Group.
The practice will offer a full spectrum of family medicine, including newborn care and minor surgery and will accept all forms of insurance, including Medicaid.
Dr. Johnson said he knew he wanted to be a doctor at an early age. He enjoys the variety of care that Family Medicine provides and will offer pediatric medicine and women's health services at the new practice, as well as perform minor surgical procedures. Prior to the opening of the Family Medicine Center, Dr. Johnson has been volunteering in the community, assisting at the initial visits of the new Pearlie Harris Center for Breast Health Mobile Mammography coach at Triune Mercy Center and San Sebastian Catholic Church.
"Bon Secours St. Francis fits my requirement to practice medicine at a faith-based organization, which cares about the spiritual aspects of its patients," said Dr. Johnson. "The clinical staff loves their patients. Bon Secours St. Francis is unique in that it actually lives its mission—to be good help to those in need."
Dr. Johnson, a Bob Jones University graduate, earned his medical degree at Oregon Health Sciences University School of Medicine and did his residency in Family Medicine at Shasta Cascade Family Medical Center and Orthopedic Hospital in Redding, California. He is board-certified by the American Board of Family Medicine.
Bon Secours Family Medicine Center, located at 17 Memorial Medical Drive, is accepting new patients. For an appointment, please call (864)365-0225.
###
About Bon Secours St. Francis Health System
The Mission Statement of Bon Secours St. Francis Health System is to bring compassion to health care and to be Good Help to Those in Need®, especially those who are poor and dying. As a system of caregivers, we commit ourselves to help bring people and communities to health and wholeness through the healing ministry of Jesus Christ and the Catholic Church.
With innovative technology, we heal the body. With faith, we mend the spirit. We draw from a past that's rich in the healing tradition, while strengthening the future through the guidance and support of the Ministry of Bon Secours and Bon Secours Health System, Inc.
About Bon Secours Medical Group
With more than 250 board-certified physicians in more than 50 Upstate locations, the ever-growing Bon Secours Medical Group brings together practitioners, physicians and surgeons to offer a wide range of specialties, from primary care to highly specialized surgery, to meet all the health care needs for Upstate families.
For more information, please visit http://www.stfrancishealth.org.
CONTACT: Janice Peele, (864)243-1527
(Photo attached)