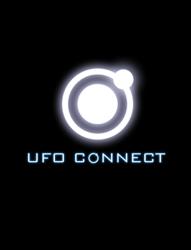 (PRWEB) December 10, 2012
Version 2.0.1 of UFO Connect, which helps keep users up to date with information about UFO events as well as report their own sightings, is now available in the iTunes App Store. It costs $1.99 and has versions for both the iPhone and the iPad.
UFO Connect is the official app for the Mutual Unidentified Flying Object Network (MUFON), the world's largest organization dedicated to investigating the UFO phenomenon. It consists of three main modules:
● Skywatch Alert forms the heart of the mobile app. Inspired by the Amber Alert system, it allows those with the app to witness UFO events in real time. Users can upload a picture or video, and input a descriptions of a sighting and other users will receive an alert with its exact location in real time. They can then corroborate the report with their own picture, video, or description. Users can also browse recently reported sightings on a map or in a chronological list.
● MUFON Mobile gives users in-app access to the MUFON website, which includes information about the organization, an archive of articles, links to local chapters, and a detailed form for reporting a UFO.
● The MUFON Feed shows the latest in highlighted MUFON UFO cases and content. These stories pull together photos, drawings and eyewitness accounts submitted to MUFON.
"The primary reason for constructing the app was for awareness of the UFO phenomenon in a serious light," said Morgan Beall, MUFON's Florida State Director and head developer for the app. "We wanted a solution for a mass message or alert system for the UFO phenomenon, so that people will be able to witness the phenomenon for themselves."
In addition to sending out alerts to other users of the app, users have the option of adding their sighting to the MUFON database, which contains more than 40,000 reports from around the world. Adding a report to the database triggers an investigation from MUFON into the sighting.
ABOUT MUFON
MUFON is currently the largest and oldest UFO organization in the world that publishes a monthly journal, holds an annual symposium, has a structured field investigator training program and currently has hundreds of skilled and trained field investigators, has a nationwide rapid response team for high value investigations, has a growing membership, has a continually improving computerized UFO case management system, has a trained underwater dive team, and has an active business board of directors. It was formed in 1969 as the Midwest UFO Network and changed its name to the Mutual UFO Network in 1973. Learn more about MUFON by visiting their site at http://www.MUFON.com
UFO Connect Links:
Official Website = http://www.UFOconnect.com
Direct App Store Link = https://itunes.apple.com/us/app/ufo-connect/id466845780?mt=8&ls=1