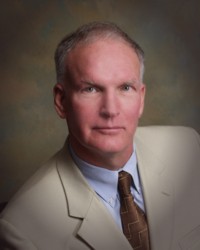 At a time of severe budget cuts to California Justice system, my online course will arm lawyers with skills to help those in need
Los Angeles, Ca (PRWEB) December 11, 2012
Award winning attorney Douglas Noll (2012 CLAY Award) has developed a new comprehensive online course for lawyers teaching negotiation skills. "Negotiation Mastery for the Legal Pro (http://www.legalpronegotiator.com) is an online course that fills an essential but unmet need in education and training for lawyers," Noll explains.
This educational course comes at a time when public justice trickles to a near stop now that the Los Angeles Superior Court has discontinued mediation programs and services in LA county. Reporting dire predictions, Forbes outlines the areas cases will be left without resources in a recent article (http://www.forbes.com/sites/shenegotiates/2012/12/05/public-justice-nears-collapse-in-wake-of-california-budget-cuts/).
Lawyers who complete this course will be equipped with skills and strategies to provide resolution through negotiation to those people in California no longer able to settle cases through the court's free mediation program. "Without low cost or free mediation services, lawyers must start negotiating with each other in order to meet the needs of people with cases that fell under the umbrella of those free mediation services that settled thousands of lawsuits every year," Noll states.
This online course teaches lawyers how to be efficient, effective and successful in negotiating. Negotiation Mastery for the Legal Pro is a comprehensive, one of a kind course addressing several problems and areas of need. First, students in law school are taught very little about negotiation, and learning on the fly for a young attorney has much to be desired. Secondly only one half of 1 percent of lawsuits go to trial, so negotiation is essential in successful resolution. And, now with drastic budget cuts that have left gaping holes in services, lawyers will have the opportunity, through this course to develop skills that will help bridge the gap.
About Douglas Noll
Douglas Noll is the winner of the International Peace and Justice Book Award for Elusive Peace: How Modern Diplomatic Strategies Could Better Resolve World Conflicts (http://www.amazon.com/Elusive-Peace-Diplomatic-Strategies-Conflicts/dp/1616144173/ref=sr_1_1?s=books&ie=UTF8&qid=1339101596&sr=1-1). Doug is the 2012 winner of the CLAY award for co-founding the pro bono project Prison of Peace. Doug is a keynote speaker and sought after leader in the field of international, domestic and business conflicts. Doug is a sought after interview guest on TV and radio, and a keynote speaker and workshop presenter. Doug is a full time peacemaker and mediator, specializing in difficult, complex, and intractable conflicts, an adjunct professor of law and has a Master's Degree in Peacemaking and Conflict Studies. Mr. Noll is AV-rated and was a business and commercial trial lawyer for 22 years before turning to peacemaking. Doug is a founding board member of Mediators Beyond Borders, and the 2012 President of the California Dispute Resolution Council.
Noll is a Fellow of the International Academy of Mediators, a Distinguished Fellow of the American College of Civil Trial Mediators, a Diplomat of the California and National Academy of Distinguished Neutrals, a core faculty member of the American Institute of Mediation, and on the American Arbitration Association panel of mediators and arbitrators. Mr. Noll was one of the first U.S. mediators certified under the international mediator standards established by the International Mediation Institute. Doug is the author of Elusive Peace: How Modern Diplomatic Strategies Could Better Resolve World Conflicts (Prometheus, 2011), the winner of the international peace and justice book award. Doug Noll is a core faculty member of the American Institute of Mediation, a preeminent mediation Training Institute founded by Lee Jay Berman. http://americaninstituteofmediation.com.