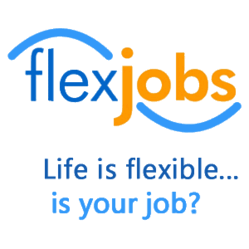 Boulder, CO (PRWEB) December 13, 2012
According to the November 2012 Flexible Job Index (FJI), 'tis the season for an increase in flexible employment openings, including telecommute and flexible schedule jobs, which is good news for anyone wishing to avoid cold and flu germs as they get passed from coworker to coworker in traditional office settings.
"In October, we saw a sharp jump in available customer service jobs due to holiday demands," shared Sara Sutton Fell, CEO of FlexJobs. "November's end report was interesting to see a higher demand in wellness-related positions, which is interesting because telecommuting jobs are a fantastic way for people to maintain their health and wellness during cold and flu season."
There's good news for professionals looking for jobs that support work-life balance, according to the November FJI. As winter nears and the holidays fast approach, the fields with the largest increase in open jobs include:
1. Advertising & PR, up 52.24%
2. HR & Recruiting, up 45.83%
3. Consulting, up 32.84%
4. Administrative, up 7.46%
5. Medical & Health, up 5.03%, but holding 10% of jobs overall.
"Advertising hit a significant high as companies prepare to push for holiday and post-holiday sales," said Fell.
Out of the 25 career fields studied, the Index found the most popular fields for the month of November were:
1. Medical & Health
2. Administrative
3. Customer Service
4. Education & Training
5. Computer & IT
The ongoing Flexible Job Index report tracks the availability and variety in the employment market for telecommuting, part-time, and other flexible jobs, and provides reliable data on top career fields that offer work flexibility. Data includes positions listed on the site directly by employers as well as jobs found by FlexJobs' trained staff of researchers who scour hundreds of online sources, including industry blogs, employer websites, job boards, job feeds, and more. Only professional jobs that can both be confirmed as legitimate and as having some kind of work flexibility (telecommuting, part-time or flexible schedule, or freelance contracts) are included in FlexJobs' job database.
The Flexible Job Index can be viewed by visiting http://www.flexjobs.com/trends. For media inquiries, please contact Chelsea Gladden, Chelsea(at)flexjobs(dot)com or 1-866-991-9222 x 4.
About FlexJobs
FlexJobs is the leading online service for hand-screened and professional flexible, part-time, telecommuting, and freelance job listings. FlexJobs gives job seekers an ad-free way to find legitimate jobs quickly, easily, and safely. A proud member of the Better Business Bureau, FlexJobs skilled research team provides quality job leads in over 50 career categories, ranging from entry-level to executive, freelance to full-time. FlexJobs is a green, carbon-balanced company which is leading the way to the future of work by promoting telecommuting and flexible jobs that allow people to enjoy work and life in environmentally sustainable ways.