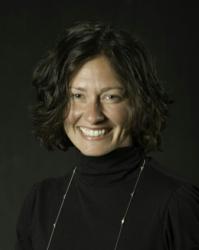 Cleveland, OH (PRWEB) December 10, 2012
Ganeden Biotech®, a recognized world leader in the manufacturing and marketing of probiotics, announced today that Erin Miller has joined the company as Marketing Manager.
"Erin is very digitally savvy and her keen sense and understanding of proactive marketing will help drive Ganeden's expansion efforts in 2013 and beyond," said Mike Bush, Vice President of Business Development, Ganeden Biotech. "Ganeden is fortunate to have Erin on its team."
In her role as Marketing Manager, Miller will lead Ganeden Biotech's marketing and communications efforts for its GanedenBC30 and Bonicel brands – both branded probiotic and/or probiotic-derived ingredients. Her responsibilities include overseeing public and media relations, distributor communications, advertising, website development, and tradeshow planning. She will also provide support to the Ganeden sales team by way of strategic planning, market research, direct mail and email marketing, customer communications and lead generation.
Prior to joining Ganeden Biotech, Miller spent the majority of her career in publishing, and specifically, the last eight years with Crain's Cleveland Business as Audience Development and Retention Manager. In this role she was solely responsible for growing paid print and free digital readers for both Crainscleveland.com and Crain's Cleveland, the print edition. She managed to grow the online subscriber base by 400 percent during the course of her tenure and was instrumental in creating a social media network.
Prior to joining Crain's, Miller lived in New York where she held marketing positions with YM and Fitness magazines (Gruner + Jahr USA), and Primedia – Consumer Media and Magazine Group.
Miller has served prominent roles with the Cleveland Chapter of the American Marketing Association (AMA), including President where she led her chapter in winning Turnaround Chapter Of The Year, an award given by the national association.
Miller is also very involved in PAWS – Public Animal Welfare Society of Ohio. She is the current Director of Public Relations, Communications and Social Media and serves on the PAWS-4-A-Cause event planning committee.
Miller attended the Pennsylvania State University in State College, Pa., and earned a Bachelor of Science in Marketing.
###
About Ganeden Biotech
Founded in 1997, Cleveland, Ohio based Ganeden Biotech is at the forefront of probiotic research and product development. Ganeden has an extensive library of published studies and more than 100 patents for probiotic technologies for the food, beverage, animal health, and now topical ingredients markets. The company is best known for GanedenBC30®, its patented, probiotic ingredient, which is found in more than 60 leading food and beverage products. Ganeden helps manufacturers develop and market probiotic products and offers an extensive intellectual property portfolio with patent and trademark protection for an array of technologies all over the world.
For more information about Ganeden Biotech and licensing opportunities visit ganedenbiotech.com.