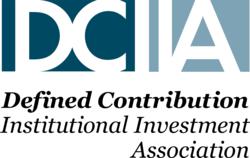 Washington, DC (PRWEB) December 11, 2012
According to a new DCIIA plan sponsor survey, there has been a significant increase in the proportion of plan sponsors offering automatic enrollment in the past two years—with 56% now offering it, up from 44% in 2010. At the same time, nearly 50% offer automatic contribution escalation.
However, implementation of these auto features remains a weak point, with only 19% offering automatic contribution escalation as a default option in conjunction with automatic enrollment. Moreover, the survey points to an important disconnect between how participants need to save, and the default savings rates being used with auto features. A vast majority of companies sponsoring defined contribution 401(k) plans agree that participants should set aside 10% or more of their income for retirement, yet most plans with automatic enrollment programs set default contribution rates very low, with more than half reporting default contribution rates at 3% or less. Because auto enrolled participants overwhelmingly leave contribution levels at the default for long periods of time due to inertia, robust defaults are imperative for achieving retirement security.
Plan sponsors have a clear and urgent option: bolster automatic contribution and automatic contribution escalation programs to levels that will support retirement readiness by nudging participants to contributions of 10% or more as quickly as possible.
These findings are part of research released by the Defined Contribution Institutional Investment Association (DCIIA) and co-authored by Catherine Peterson, J.P. Morgan Asset Management and Lori Lucas, Callan Associates. The full report is available online at http://www.dciia.org or you can access the paper directly through the following link: "Action Needed to Drive Better Participant Outcomes". The findings, reflecting an online survey of 118 plan sponsors across all market segments, build on the first DCIIA Plan Sponsor Survey conducted in 2010.
"We've seen plan sponsors take small but significant steps towards improving plan outcomes in the past two years. Plan sponsors are truly committed to improving retirement readiness, with more than half of sponsors listing increasing savings rates as their first or second priority," said Catherine Peterson, Director of Retirement Insights, J.P. Morgan Asset Management. "Now it is increasingly urgent that they build on their progress by getting people started in the plan with defaults that are sufficiently robust. Our findings reflect that 54% of plans continue to start auto-enrolled participants at contribution rates of 1%, 2% or 3%. These levels are just too low to facilitate retirement income adequacy."
Other key findings in this year's survey included the following:

Plans that use automatic enrollment have experienced increases in participation averaging 20 percentage points, and opt out rates are very low for both automatic enrolment and automatic contribution escalation.
In another positive trend, this year's survey found that plans that already have automatic contribution escalation seem to be using it more aggressively, with almost half placing the cap at 10% or higher, up from a third in 2010. Also, plan sponsors say that participant attitudes towards automatic contribution escalation have improved, with more than half having a somewhat or very favourable opinion, up from a third in 2010.
Retirement income solutions remain rare among plans of all sizes, with only 14% currently offering them. However, 40% say they expect to implement a retirement income solution within the next five years. Plans say they haven't yet offered them because solutions continue to evolve, and also due to concerns about portability and regulatory uncertainty.
In terms of matching contributions, nearly all respondents offer some type of employer contribution in their plan. Only 4% said they do not, down from 19% in 2010. Plan sponsors are eyeing the match as a lever to encourage higher savings rates, with about a quarter (22%) saying that they are likely to change the structure of their employer contribution to drive increased saving.
There has been some improvement in the percentage of plans that have conducted a one-time plan re-enrollment, but the number is still very low (13% in 2012 compared to 6% in 2010). A re-enrollment gives plan participants the opportunity to make new investment elections. If participants do not make a new investment election, the plan will invest their existing assets and future contributions in the plan's default option, typically a target date fund. Implementing this type of strategy can quickly enable a plan to improve overall asset allocation. The two most common reasons plan sponsors state for not using re-enrollment is perceived risk (11%) and a lack of certainty about what re-enrollment is or knowledge that it is an option (10%).
About DCIIA
The Defined Contribution Institutional Investment Association (DCIIA) is a non-profit association dedicated to enhancing the retirement security of American workers. To do this, DCIIA fosters a dialogue among the leaders of the defined contribution community who are passionate about improving defined contribution plan design. DCIIA members include investment managers, consultants, law firms, record keepers, insurance companies, plan sponsors and others committed to the best interests of plan participants.
DCIIA's mission is underpinned by five core beliefs:
1. The primary role of defined contribution retirement plans is to create retirement income adequacy: Helping plan participants build sufficient savings to achieve their goals while working (accumulation) to support their income needs in retirement (distribution).
2. Well-designed default programs can improve retirement outcomes: Automatic enrollment and automatic contribution escalation (of participant contribution levels), when combined with default investment options that take advantage of institutional asset management techniques, help increase savings levels and promote better retirement outcomes.
3. The regulatory framework and industry infrastructure must offer full support for all types of institutional investment approaches and products, giving defined contribution plans access to the complete toolkit of investment, retirement income and advice solutions.
4. Plan sponsors and their consultants should have the ability to select the best combination of partners to meet plan needs, including investment and retirement solutions, record keeper, custodian, managed account, advice and other service providers.
5. Full transparency on pricing and revenue sharing is critical for plan sponsors to evaluate the optimal combination of solutions to deliver improved retirement outcomes for their participants.
To further its mission, DCIIA:
Aims to make it simpler for defined contribution plan sponsors to implement appropriate institutional investment management approaches in DC plans focused on delivering higher returns and reduced risks;
Provides an independent forum for thought leadership on advancing defined contribution and retirement income design, including institutional default investment strategies and retirement income solutions;
•Conducts research, publishes analysis and insights and hosts events that support the advancement of institutional approaches and better defined contribution design;

Identifies and removes barriers for plan sponsors so that they may pursue improved defined contribution institutional investment structures;
Encourages improved fiduciary practices and tools to support institutional defined contribution plan design; and
Educates legislators and regulators about issues and challenges in institutional defined contribution plan design and better approaches to retirement security