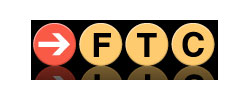 Chicago's Reader raved, "His musicianship is unassailable…a combination of sleek-handed dexterity and imagination…a happy marriage of blues authenticity and foot-pleasing danceability.
Fairfield, CT (PRWEB) December 10, 2012
Lucky Peterson is one of the most dangerous triple threat working musicians of today's blues circuit. Nobody would refute his reputation as one of the preeminent performers of the modern era. Being a searing lead guitarist, a fantastic organist, and a first-rate vocalist; it's no wonder how he keeps wowing audiences around the world.
Lucky is considered to be in his prime-rich in roots but performing in the present. But that's just what one would expect from an artist with Peterson's resumé. Peterson's career began when he was just a child. Peterson was exposed to music at a young age due impart to his father who ran one of the area's most renowned blues clubs in Buffalo, NY, The Governor's Inn.
At the age of three, Lucky played his first ever concert and by the time he was five, Lucky was working with Willie Dixon. Dixon produced Peterson's first record, and the R&B hit "1-2-3-4." As a result of this musical pairing, television appearances were inevitable with appearances on The Tonight Show, The Ed Sullivan Show, and What's My Line.
As a teenager Lucky attended Buffalo Academy of Performing Arts before joining in the bands of Etta James and Otis Rush. One of the most versatile players working in the blues, Peterson has since performed with a long list of greats, including B.B. King and Albert Collins. His 1993 Verve debut I'm Ready announced the arrival of a new force in the blues, while his 1996 collaboration with the legendary Mavis Staples saw him displaying his gospel chops and influences.
His demeanor of giving his all and leaving nothing behind has been wowing audiences and gaining him recognition amongst some of the top blues performers of today.
Date: Sunday, December 16th
Doors: 7:00 PM
Show: 7:30 PM
Venue: StageOne 70 Sanford St., Fairfield, CT 06824
Tickets: $25 advance, $29 Door Member Discount: $3
Buy online: http://www.fairfieldtheatre.org
Upcoming Fairfield County Live Entertainment Shows:
Thu., Dec 27 @ StageOne: Stephen Kellogg – Folk-inflected singer songwriter with a mix of Americana roots.
Fri., Dec 28 @ StageOne: Assembly of Dust – Melding the deep grooves of blues and R&B with guitar work that recalls J.J. Cale and Little Feat, this New York-based quintet has developed a sizable following on the East Coast for their rich country-accented melodies and impressive chops.
Tickets $25 Advance $29 Door $3 Member Discount
Sat., Dec 29 @ StageOne: The Felice Brothers – Mud-stomping Americana folk which pulls from traditional stylings of The Band and Bob Dylan.Tickets $22 Advance $25 Door N/A Member Discount
Sun & Mon., Dec 30 & 31 @ StageOne: Ryan Montbleau Band – This Americana folk funk blues band will have you dancing and shaking your hips and ready to bring in the New Year with good vibes!
Sunday Tickets $37 Advance $42 Door $5 Member Discount
Monday Tickets $57 Advance $62 Door $5 Member Discount
Thu., Jan 10th @ StageOne: Matt Schofield – Top ten British guitarists of all time, who brings B.B Kings jazzy elegance and Stevie Ray Vaughns raw electric blues style to his New Orleans funk, rock and blues.
Tickets: $20 Adv. $24 Door Member Discount: N/A
Fri., Jan 11th @ The Klein: Little Feat & Leon Russell – Slick rock `n' roll delivered with a surreal, rollicking, West Coast swerve that touches amongst blues, rock, gospel and bluegrass.
Tickets: $37 - $77 Adv. $42 - $82 Door Member Discount $3 - $7
About the company:
Fairfield Theatre Company is a highly-acclaimed nonprofit performing arts organization located in the heart of downtown Fairfield, Connecticut. FTC presents nearly 200 performances and concerts each year featuring outstanding national talent on FTC's StageOne in Fairfield and at The Klein Auditorium in Bridgeport. FTC's intimate 200-seat StageOne venue is widely recognized as being one of the best places to see a live performance in the region. FTC is dedicated to providing the highest quality arts, entertainment, and educational experiences to the communities we serve.