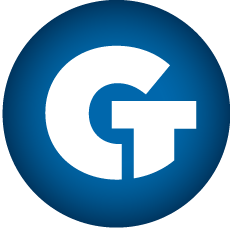 Philadelphia, PA (PRWEB) December 12, 2012
Perpetual Technologies Incorporated, provider of remote and on premises mission-critical database management and consulting services, announced today that they have selected Goliath Technologies MonitorIT to manage their customer environments.
"As a service provider we have SLA's with our customers that require us to manage and monitor the performance of their infrastructure, applications and databases with great efficiency. To deliver on our commitments we have to rely on tools to support our processes. We used a legacy product from a global IT software management company for a number of years and it proved to be less than adequate for our needs in terms of both product functionality and related support," said Angie Gleim, Vice President of Business Operations for PTI. "The issues surrounding this technology became critical enough in our commercial business that we decided to move away from this product several months prior to the end of our contract. We used Goliath's product in a small virtual server environment but decided to expand their footprint and replace the legacy product for the entire IT infrastructure because of the ease of use, functionality that covers both physical and virtual environments as well as the newly enhanced remote site management capability. Finally, we have found their support to be competent and responsive which is critical to our success."
Goliath Technologies offers one of the only comprehensive infrastructure monitoring solutions in the market today that is able to be used by Cloud Providers. This multi-tenant technology allows an administrator to monitor the entire physical and virtual infrastructure from a single console. This complete and unified view accelerates root cause analysis and remediation. The cost and ease of use make it especially attractive to Cloud Providers that are under pressure to balance margins with SLA's.
"The issue that PTI faced with Nimsoft is not uncommon. Software companies with legacy solutions find it increasingly difficult to compete in the service provider market," said Thomas Charlton, Chairman and CEO of Goliath Technologies. "Our product, architected specifically for the challenges that IT Administrators face in managing hybrid, virtual, physical and cloud environments delivers cross platform functionality with no programming necessary and at a much lower cost. All of this compliments the business model and technical requirements of service providers."
About Goliath Technologies
Goliath Technologies is focused on systems management software for IT organizations that address the evolving challenges of managing physical, virtual and cloud infrastructures. These hybrid environments require solutions that are scalable, cost effective and easy to use. Many legacy technologies are difficult to deploy and expensive to maintain and, as a result, are not well suited for this new paradigm. Inexpensive or free technologies, though easy to deploy and use, lack enterprise functionality and scalability. Both are slow to add features that are required to support physical, virtual and cloud infrastructures. At Goliath, we provide products that fill this gap with the right combination of scalability and functionality at a reasonable cost that embrace the complexities of virtualization and cloud computing. Headquartered in Philadelphia, PA, our software is used by customers worldwide including ADP, ING Direct, MindShift, Thompson Reuters and Shell. Learn more today at http://www.goliathtechnologies.com
About Perpetual Technologies Inc.
Perpetual Technologies, Inc. (PTI) is a veteran-owned small business founded in 1997 and headquartered in Indianapolis, Indiana that provides clients with service-driven Information Technology and database management consulting services. With a base in the Midwest and focus on remote services, PTI's highly competitive rates allow them to compete on a local and national level. Their subject matter experts have extensive experience with all major database products, with a specialty focus on Oracle and Microsoft SQL Server. PTI's team of certified professionals also provide software integration services, business intelligence, custom application development, database design, capacity planning, performance tuning, and disaster recovery planning. In addition, PTI now offers services and facilities for hosting, virtualization, and MS Exchange. The company's focus is on building relationships to understand a client's needs, gaining confidence and trust, and developing a long-term partnership to deliver solutions that maximize business performance while staying dedicated to a client's best interest. Please visit PTI on the web at http://www.PTI.net.