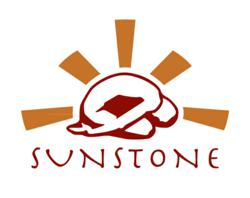 Dallas, TX (PRWEB) December 13, 2012
Sunstone Yoga, a full-service studio with 12 locations throughout the DFW Metroplex and Austin, is inviting fitness enthusiasts to kick their workouts up a notch by announcing the addition of Hot Pilates to their comprehensive schedule. Previously focused solely on teaching yoga of all levels in a body temperature environment, Sunstone's signature group fitness classes will now include mat based Pilates.
A concept new to Texas, Hot Pilates has taken off in New York, Los Angeles and Las Vegas. Those looking for the ultimate opportunity to sweat it out, flock to studios offering this latest trend in fitness. Combining the flab-fighting moves of Pilates with toasty temperatures has proven to be a crowd pleaser in major metropolitan areas across the country. Now Texans have the opportunity to feel the burn and reap the benefits in Sunstone's new class.
Based on the teachings of Joseph Pilates, Hot Pilates is the perfect complement to the extensive fitness schedule in Sunstone's 12 locations. It is consistent with the company's main student-centered goal- safely working every part of the body in a studio environment with supportive instructors. In designing the movement and exercises included in Hot Pilates, the Sunstone team created a curriculum which will tone and train muscles to work as a unified system and to increase efficiency of movement throughout one's full range of motion.
Named Metal Series, a name borrowed from a previous series offered at Sunstone, the new class will be a sequence of exercises targeting the powerhouse muscles (abdominals, back, gluteus and thighs). Based on the mat Pilates principles of control, precision, centering, and stability, the new Metal Series will work to strengthen muscles, increase flexibility, build balance, and increase coordination. The class will be conducted on the mat in a 90 degree room. Elements of the previous Metal Series sequence will emerge in a redesigned Earth Series, Sunstone's only Vinyasa flow based offering. In addition to the redesigned Metal and Earth, Sunstone will also launch Spark in January: a yoga-based class designed for those who are new to fitness, recovering from injury, or have a limited range of motion.
"It has always been our goal to teach an "evolved" yoga. We took the principals of the ancient eastern practice and created whole-body fitness classes presented in a consistent and contemporary manor. Our curriculum has always been aggressive enough to be one's sole means of creating or maintaining fitness, or a great accompaniment to a comprehensive exercise program," says Sunstone Yoga CEO Brandon Hartsell. "Adding Hot Pilates is exciting for our brand in that it allows us to continue to put out the same high level of product, but incorporates a new form of movement. We want to continue to introduce challenges our students and meet the needs of our growing health-conscious community."
Beginning January, Sunstone Yoga will provide many weekly options to try Hot Pilates – guaranteed to be the hottest fitness trend in 2013. New students are encouraged to earn a free week at Sunstone by attending any 30 minute Intro Series class available at all locations.
###
About Sunstone Yoga: Sunstone Yoga offers six series of "body temperature" group fitness classes centering on yoga and Pilates. All classes are full-body workouts presented in a contemporary and physically challenging format. Sunstone Yoga's solid yoga and Pilates programs comprehensively work all muscle groups to build overall strength and flexibility. With highly educated instructors certified with 500 hours of training, Sunstone Yoga provides superior guidance in over 875 classes a week at their 12 Texas locations and caters to all fitness levels.
Visit http://www.sunstoneyoga.com for locations and schedules.