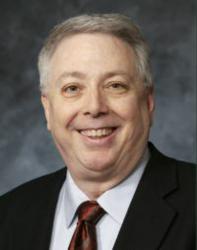 (PRWEB) December 10, 2012
The Growth Coach has received approval with the Human Resources Certification Institute (HRCI) as an approved provider for recertification credits for all levels of human resource professionals, including Senior Human Resource Professionals and Global Human Resource Professionals.
All licensed HR professionals are required to continue their education by participating in approved programs in order to maintain their certification status. The requirement equates to 60 hours of continuing education over each three-year period. Having approval through HRCI allows The Growth Coach to offer five different coaching programs, the Strategic Manager® workshop series, to HR professionals for a total of up to 33 recertification credit hours.
"We have created a valuable opportunity by being able to have our proven Strategic Mindset® process provide a live group workshop format for HR professionals," said Greg Scheingold, President of The Growth Coach. "Now they can earn a significant portion of their recertification requirements and benefit from our proven coaching process at the same time. This is a winning collaboration for HR professionals as well as The Growth Coach."
Scheingold continued, "Our clientele includes a significant number of HR professionals across North America. A live, group workshop format for attaining these credits is highly regarded and sought after, and HR Professionals are looking for more opportunities to participate in this type of program. With many continuing professional education programs being offered only online, without live and personal interaction, it makes our program even more desirable. It's been amazing to see the results The Growth Coach process has brought to thousands of people across the country."
Brigitta Glick, SPHR and President of Provenir, an HR consulting and recruitment company focused in healthcare, recently attended a workshop conducted by The Growth Coach and said, "Within the first 10 minutes of the session I knew I was going to walk away with far more than the 8 credit hours for my SPHR recertification that I came for. For an entire day I was able to share ideas and experiences with my peers, while discovering new ways to fully leverage my leadership style in my company. This was a win all the way around."
The Growth Coach specializes in providing affordable group coaching workshops utilizing its proven, signature Strategic Mindset® process. In addition, they provide specialized, individual coaching. All initial coaching services offer a 100-percent money-back guarantee. The Growth Coach excels at transforming the mindsets and behaviors of clients to achieve superior and sustained results. Specifically, the coaching process helps clients gain clarity about where they want to go, develop continuous action plans to get there, and receive on-going accountability to stay on track.
About The Growth Coach: Founded in 2002, The Growth Coach is the only pure business and sales coaching franchise system with the single purpose of helping drive success and balance the lives of professionals, business owners, executives, managers and sales teams in all industries. The Growth Coach operates in 140 markets across North America and is expanding international markets. For domestic or international franchise opportunities, or sales and business coaching information, visit TheGrowthCoach.com.