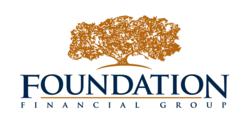 We plan to apply FFG's growth strategy, which has realized significant and consistent success, to Kennetic Productions' national expansion campaign.
Jacksonville, Florida (PRWEB) December 18, 2012
Foundation Financial Group announced their acquisition of Northeast Florida's premier video production corporation, Kennetic Productions. Although Kennetic Productions is a well-established Florida corporation, FFG plans to help the company grow to a national level.
"The acquisition of Kennetic Productions is exciting for us," said Foundation Financial Chief Executive Officer, Mark Boyer. "Video has been around for a few years with services like Youtube and to a lesser extent the big social media sites like Facebook and Google+, but the surface has barely been scratched when it comes to being able to deliver a targeted message to the people that are looking for solutions to their financial questions. With the marriage of FFG and Kennetic Productions, we plan on using the medium of video to build a stronger overall awareness of the Foundation Financial Group brand."
"Additionally," Boyer continued, "we plan to apply Foundation Financial Group's growth strategy, which has realized significant and consistent success, to Kennetic Productions' expansion campaign. Accompanied with FFG's strong financial backing, Kennetic Productions' national launch servicing all 50 states will commence in 2013."
Kennetic Productions provides its clients with services such as testimonial videos, live event videos and commercials. Additional services include in-house video, governmental videos and employee enrichment videos. According to Kennetic Productions President, Chris Kennelly, the company's goal is to show the audience "what's important to the client, why they do what they do, and what their clients mean to them."
To learn more about Kennetic Productions, visit kenneticproductions.com.
"Foundation Financial Group's growth strategy is best described as organic," said Boyer. "When you offer customers quick turnaround times, competitive pricing with stellar service and hire the best employees, growth naturally occurs. Our growth strategy also includes acquiring great companies like Kennetic Productions, who are a natural fit for Foundation Financial Group because they share our deep commitment to customer service and complement our vision and marketing initiatives."
About Foundation Financial Group
Foundation Financial Group is a multibillion dollar financial services corporation. FFG offers its customers Best in Class service through its Insurance, Retirement, Mortgage, and Tax Services. Named one of the fastest growing financial companies in the country by INC magazine, FFG has continued to grow its nationwide presence with over 100,000 new customers per year in 39 states. In addition to the value that Foundation Financial provides every customer, it is also dedicated to its communities and the people who live in them. Through a vast array of philanthropic endeavors the company not only provides significant monetary donations but also fosters a workforce environment that encourages all team members to personally make a difference. Foundation Financial is committed to its strong focus on customer service and community investment as it continues to grow and compete with the largest financial institutions in the world.
Foundation Financial Group reviews all public relations inquiries. For additional information, interview and image requests, contact the Foundation Financial Group Public Relations team.