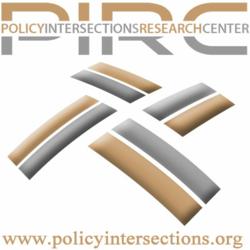 If atheists succeed in driving Christmas out of America, the principles that gave us Independence Day may very well go with it. - Anthony Horvath, Policy Intersections Research Center Director
Holmen, Wisconsin (PRWEB) December 10, 2012
Policy Intersections Research Center (PIRC) has released an Issue Snapshot addressing the provisions of the First Amendment of the United States Constitution. Religious expression is being driven out of the public square by asserting that the Constitution enshrined a 'freedom of worship', but in fact the language is: "nor prohibiting the free exercise thereof." Far from bringing calamity upon the world, the same religion that brought us the Christmas holiday brought us another: Independence Day.
"What atheists don't seem to understand is that the same Christian faith that gives us Christmas, also gave us Independence Day," says Anthony Horvath, PIRC Director. "The founders of our country fought for a freedom that they thought self-evidently came from a Creator. If we continue to push Christianity further and further outside of the public sphere there may be consequences that the atheists themselves regret," he adds.
Horvath says, "After all, if our rights do not come from a Creator, then they emerge somehow from society. But societies change, and the rights we take for granted today may turn out to be not very compatible with the standards of future societies. If atheists succeed in driving Christmas out of America, the principles that gave us Independence Day may very well go with it."
The PIRC offers a solution to the ongoing attack on First Amendment rights. Christians cannot continue to retreat, because the whole point of the secular humanist approach is to leave less and less territory for them to retreat to. Christians should point out the danger of dismissing the appropriateness of issue advocacy on the basis of perceived motive. Because the court system has been so widely used to advance the battle lines in favor of the secular humanists, it is imperative that judicial nominees at all levels be grilled over whether or not the Constitution enshrines a 'freedom of worship' or a 'freedom of expression.'
Ultimately, efforts need to be made force judges to interpret law according to its plain and intended reading, but in the meantime, removing federal jurisdiction on such cases might be an appropriate stop-gap measure. The premise that mere expression of religion is the same as an establishment of religion must be flatly rejected as absurd; it is completely at odds with a plain reading of the first amendment and common sense.
PIRC's complete Issue Snapshot is available on their website.
About PIRC:
Policy Intersections Research Center was founded in November of 2012 by Anthony Horvath to better facilitate his pro-life and pro-liberty advocacy. He is also the director of the Christian apologetics ministry, Athanatos Christian Ministries. The author of numerous books and columns, he is a prolific writer. His writing includes non-fiction, featured primarily through his blog, and also fiction, featured especially through the Bard and Book author community.