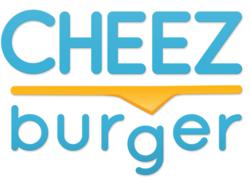 "Love them or hate them, the Honey Boo Boo clan has given us many FAIL moments to make us laugh," said Ben Huh, founder and CEO of Cheezburger and star of LOLwork, a new reality comedy on Bravo.
SEATTLE, WA (PRWEB) December 11, 2012
Once again, it was a year of many high profile sexual transgressions by Kristen Stewart, David Patraeus, and men from the US Secret Service, but FAIL Blog users ranked Honey Boo Boo as the Family of FAIL in 2012. Honey Boo Boo and her disturbing family are featured on TLC's reality show, Here Comes Honey Boo Boo. June Shannon is a coupon-hoarding, belching mom that makes her daughter chug a Red Bull and Mountain Dew concoction called "Go-Go Juice" before pageant competitions. The show also features a nearly mute, tobacco-chewing father, a pregnant teen, and Alana Thompson (a.k.a. Honey Boo Boo) -- the self-given nickname of the hyperactive, seven-year-old pageant princess who is known for her outlandish behavior such as saying, "A dollar makes me holler". Twilight star, Kristen Stewart, came in a close second when she was caught publically cheating on her on-screen and off-screen boyfriend, Robert Pattison, with Rupert Sanders, her married director in Snow White and the Huntsman. From the Seahawks "touchdown" to the Steeler's non-existent pass interference, the NFL Replacement Referees came in third with 3,298 votes.
"Love them or hate them, the Honey Boo Boo clan has given us many FAIL moments to make us laugh," said Ben Huh, founder and CEO of Cheezburger and star of LOLwork, a new reality comedy on Bravo. "Their social dysfunction is off the charts, but all FAILs are unique in their own way. Personally, I'd skip the Go-Go-Juice but who couldn't use an extra thumb for cheeseballs?"
The results were compiled from nearly 70,000 votes cast on FAIL Blog where visitors were able to vote on their most memorable FAIL moments, people, and videos as well as submit favorites that were not listed. Launched in January 2008, FAIL Blog features pictures and videos of the well-intentioned failing at something they are supposed to do, or displaying blatant stupidity or incompetence. FAIL Blog won back-to-back Webby Awards and made Internet history by being the first comedy channel on YouTube to rack up more than 1 billion video views.
Amidst a year of political and Olympic FAILS, the top FAIL Moment was Justin Bieber Barfs on Stage – not once but twice -- in front of a large audience of fans in Arizona. Apparently after thousands of concert appearances, Bieber didn't realize that drinking too much milk before a show could cause nausea. The Botched Ecce Homo Painting which refers to a woman in Spain who seriously ruins the restoration of a prized, century-old Jesus painting ranks second on the Top 5 FAIL moments. Romney's comment that was captured on a hidden-camera video — that 47 percent of the American people act like "victims" who are dependent on government and are "unwilling to take responsibility for their lives" – came in third with 3,705 votes.
Of course the FAIL list wouldn't be complete without ranking the FAIL Blog videos submitted by users from around the world of people doing dumb things. The winner in the Top 5 FAIL Blog entries for 2012 is The Goose Attack FAIL – with Kid in a Dryer FAIL and Cracking the Ice FAIL following closely behind.
Here are the top 5 funniest gaffes and craziest antics that happened around the world in 2012 according to FAIL Blog users:
Top 5 Most Memorable FAIL People:
1. The Honey Boo Boo Family
2. Kristen Stewart
3. NFL Replacement Referees
4. Patricia Krentcil "Tanning Mom"
5. Mitt Romney
Top 5 Most Memorable FAIL Moments:
1. Justin Bieber Barfs on Stage
2. Ecce Homo Restoration
3. Romney's 47% Gaffe
4. iOS6 Maps
5. Jason Russell's Post-Kony Meltdown
Top 5 Most Memorable Videos on FAIL Blog:
1. Goose Attack FAIL
2. Kid In a Dryer FAIL
3. Cracking the Ice FAIL
4. Stephen Feck's Olympic Dive FAIL
5. Deer Lady FAIL
About Cheezburger
Cheezburger, the company which publishes popular sites such as I Can Has Cheezburger, FAIL Blog, Know Your Meme, and Memebase, is the largest social humor destination on the Internet where visitors create and remix memes, share their favorite funny pictures, and use Cheezburger's platform to make their own humor sites. Cheezburger counts a passionate fan base of 25 million people who upload more than 535,000 pictures and videos as well as view 500 million pages and 110 million videos each month.