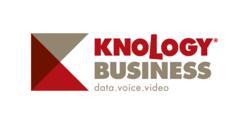 "One of our core beliefs and values is that of accessibility," said Maguire. "We give business owners a distinct competitive advantage by providing them continuous, secure access to the information they require to succeed within the marketplace."
Pinellas Park, FL (PRWEB) December 12, 2012
Knology Business has long provided small-to-enterprise level companies with incredibly fast and reliable business Internet services. With the acquisition of E Solutions in Tampa, FL, Knology now provides business owners access to state-of-the-art Data Center security services.
The E Solutions Data Center has the technology needed to keep businesses moving forward—and ahead of the pack. Located in Pinellas County, Florida, it's designed to safeguard critically sensitive business information and is accessible to Knology Business customers located throughout the country.
"We provide the comprehensive solutions businesses rely on to excel within every facet of their operation," said Danny Maguire, Commercial Sales Manager of Knology Business Pinellas. "E Solutions is an integral part of our goal to ensure the success of the hard working business we proudly serve."
Knology Business has been able to leverage their already impressive set of core commercial product offerings – such as small business phone and Internet service – as a result of the E Solutions acquisition.
Featuring bunker-grade architecture and redundant power grids, the E Solutions Data Center is designed to not only meet— but exceed— the most rigorous data performance and security standards across numerous industries. Powered by a privately owned and dedicated three megawatt substation within a state-of-the-art facility, E Solutions provides:

24/7/365 On-Site Support
N+1 Redundancy
Full Service Systems Management
Colocation Services
200 pounds/square foot Floor Loading
Redundant Cisco Network Infrastructure
HIPAA, PCI, and SSAE-16 Type II Certified Facilities
"The most important thing any business owner can do is preserve the integrity, security, and safety of their information, as well as that of their customers," said Rick Nicholas, Vice President of E Solutions. "Our Data Center affords business owners the ability to safeguard and access critical data, regardless of circumstances."
Forward-thinking business owners benefit from uninterrupted access to critical data when facing natural disasters or other unforeseen circumstances. Clients who subscribe to E Solutions' Data Center services are protected from unexpected power failures, Internet outages, and security issues that might threaten their day-to-day operations. Skilled technicians also regularly monitor E Solutions' dedicated servers, allowing them to proactively resolve any IT issue.
In addition to safeguarding information, the E Solutions Network Operations Center (NOC) works around the clock, routinely completing remote backup services. Cloud services are also available to ensure all critical data needs are addressed to the fullest.
"One of our core beliefs and values is that of accessibility," said Maguire. "We give business owners a distinct competitive advantage by providing them continuous, secure access to the information they require to succeed within the marketplace."
The Network Operations Center is also uniquely equipped with an experienced and responsive team to handle:

The monitoring and managing of servers and devices from inside and outside the Data Center facility
Rebooting servers at no additional fee
Replacing hard drives and cable – with no labor charges
Business owners who are interested in elevating their level of performance through the E Solutions Data Center and small business cloud computing services are encouraged to call Danny Maguire, Commercial Sales Manager of Knology Business Pinellas at 727-239-0210.
## ## ##
About Knology Business Services
Knology Business provides reliable and sophisticated voice, data, and video services that are competitively priced for small to enterprise level companies. Knology Business services many locations throughout Alabama, Georgia, Florida, Kansas, South Carolina, South Dakota, and Tennessee.