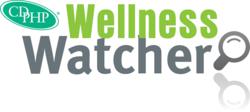 Albany, NY (PRWEB) December 11, 2012
The Centers for Disease Control and Prevention says the flu season is off to its earliest start in nearly a decade. Because CDPHP® wants to prepare people with the tools and information needed to stay healthy this cold and flu season, we're launching the CDPHP Wellness Watcher, a weekly surveillance report on what illnesses are trending in local communities.
Each week, CDPHP will reach out to doctors in local communities to find out "What's Going Around?" The CDPHP Wellness Watcher will also include helpful tips and information – from local doctors – about what people can do to stay healthy this season.
The Stomach Bug and Bronchitis
This week, local doctors are reporting a higher than normal volume of patients with the stomach bug and bronchitis. They say proper hand hygiene is the number one way to prevent the spread of these types of illnesses.
Healthy Tip of the Week
But did you know that drinking small doses of heavy syrup found in canned fruit can help settle your stomach? That's according to Dr. Michael Looney from Delmar Pediatrics. See below for details!
The Stomach Bug
•To help settle your stomach:
o Let stomach rest with no food or liquid for 1 hour
o Take 1 tsp of heavy syrup (from canned fruit) every 15 minutes for 1 hour
o Take 2 tsp of heavy syrup (from canned fruit) every 15 minutes for 1 hour
o Drink Gatorade or flattened soda
Bronchitis
•Get plenty of rest, fluids, and take a decongestant
•See the doctor if:
o The cough keeps you up at night
o A fever persists for 3 days
o You experience shortness of breath or wheezing
o The doctor will only prescribe antibiotics if he or she suspects an infection
Doctor Michael Looney from Delmar Pediatrics, the CapitalCare Slingerlands office, and Lettrick Family Medicine PLLC contributed to this week's update.
For more information or to speak with a physician who contributed to this report, please contact Ali Skinner at (518) 605-4497 or askinner(at)cdphp(dot)com.
About CDPHP®
Established in 1984, CDPHP is a physician-founded, member-focused and community-based not-for-profit health plan that offers high-quality affordable health insurance plans to members in 24 counties throughout New York. CDPHP is also on Facebook, Twitter, and LinkedIn.
###