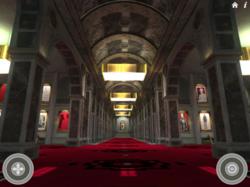 People will be obsessed with her showing her figure.
(PRWEB) December 11, 2012
To help luxury lovers stay informed on the latest in upscale style and Hollywood happenings, Rodeo Drive Resale (http://www.shopRDR.com), premier reseller of 100% authentic Marc Jacobs bags, Ferragamo shoes, and Versace clothing, takes a look at the world of the Royal Family, where it was recently confirmed that William and Kate are expecting.
Middleton has long been recognized for by fans of the fashion world for her timeless style and wardrobe choice. And as she preps for the joys of motherhood, many from the fashion world are offering up advice for the internationally known parents-to-be.
In a recent story posted on NYDailyNews.com, Alice + Olivia designer Stacey Bendet is reported as saying the following: "Kate just needs to switch from wool suiting to things that are a little stretchier. She can go with jersey dresses with a little sweater over to cover her butt. But once you have a bump, it's cute to show it. People will be obsessed with her showing her figure."
According to Liz Lange, former Vogue editor turned maternity designer, more of the same would make Middleton's pregnancy one to remember.
"Kate already dresses in a way that is perfect. I want her to stay in these fitted, ladylike dresses that will show off her growing bump in a way that's very celebratory and appropriate," says Lange. "It's all about keeping it fitted." Lange's collection, exclusively at Target, is celebrating its 10th year at the cheap and cheerful department store.
Lovers of Versace brand can find scores of authentic pieces from the iconic label on shopRDR.com. The latest additions to its ever-growing list of Versace pieces include a Versace red houndstooth skirt, a black criss-cross stretch dress, jacket blazer, scarves, bags and more. As with every item sold by the popular online retailer, each piece is guaranteed to be genuine.
In addition to fashion and accessories by Versace, other new arrivals at shopRDR.com include a white side-stripe jacket by Prada, a St John Knits red eyelet knit sweater, an Etro green printed textured jacket and a Marc Jacobs blue denim heart piping jacket.
During its St John Knits campaign, shopRDR.com is offering savings of up to 75% off sitewide on all St. John Knits merchandise. The promotion is just one of several from the popular online reseller in the past several weeks, as shopRDR.com slashed prices on designer goods during its Black Friday blowout and again the following week on Cyber Monday. While holiday shoppers stake out the local mall or area outlet store, shopRDR.com invites fashion fans to purchase quality pieces from the comfort of their own home, with deals that are tough to beat.
Rodeo Drive Resale (shopRDR.com) has built a reputation of providing amazing deals on handbags, clothing and accessories from the top designers of upscale fashion. The company offers a 100% guarantee of authenticity on each item sold, and works daily with a network of clients looking to buy, sell, or for consignment of their luxury goods.
ShopRDR.com loves high-end fashion, and believes finding a high quality, classic piece should be an easy, enjoyable -- and most importantly -- hassle-free shopping experience. For the finest in Louis Vuitton, Chanel, Prada, Gucci, St. John Knits, Christian Louboutin, Tiffany & Co. and more, visit RDR online at http://www.shopRDR.com or call 1-888-697-3725. Also find shopRDR.com's blog at http://blog.shopRDR.com.
Also find shopRDR at:
Blog: blog.shopRDR.com
Facebook: facebook.com/shopRDR
Twitter: twitter.com/shopRDR
YouTube: youtube.com/ shopRDR
Pinterest: pinterest.com/shopRDR
Rodeo Drive Resale (shopRDR.com)
1-888-697-3725
service(at)shopRDR.com