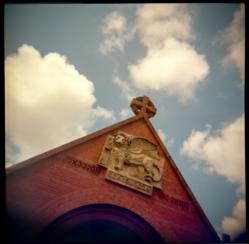 Ed and Pamela truly embody St. Mark's mission of educating students for lives of leadership and service
Southborough, MA (PRWEB) December 11, 2012
St. Mark's School today announced a $4.8 million gift from Edward Taft (St. Mark's class of 1969) and his wife Pamela Jenney Taft. The gift was inspired in part by the $5 million challenge grant announced in August from an anonymous foundation for renovations to St. Mark's historic main building. The Tafts' gift will fund a substantial portion of the STEM facility currently in the planning phase. St. Mark's STEM Initiative is one of three primary initiatives outlined in St. Mark's first comprehensive strategic plan, St. Mark's 2020.
Ed's passion for computer science was ignited while a student at St. Mark's, where he spent countless hours exploring a Digital Equipment Corporation PDP-8 computer, which was cutting-edge technology for a secondary school at the time. After graduating from St. Mark's in 1969, Ed attended Harvard and received his B.A. in Applied Mathematics in 1973. He then moved to the San Francisco Bay area and was employed at the Xerox Palo Alto Research Center (PARC), which was the birthplace of a great deal of personal computing technology that we take for granted today. In 1984, he went to work for a tiny startup company named Adobe Systems, which now is a major software company with over 10,000 employees. Ed's main accomplishments were in the development of the PostScript programming language, a key technology that enabled desktop publishing, and the Portable Document Format (PDF), now a household acronym.
"Ed and Pamela truly embody St. Mark's mission of educating students for lives of leadership and service," remarked Head of School John C. Warren '74. "St. Mark's nurtured Ed's passion for technology during his student years. Now, Ed and Pamela want to help future generations of St. Markers discover and innovate through this incredibly generous gift."
Ed Taft served on St. Mark's Board of Trustees from 2006 to 2012 and has played a key role as an advisor to the School's STEM Initiative. "My particular interest was in helping to integrate STEM skills throughout the entire curriculum, not just in science and engineering," noted Taft. "St. Mark's has created a faculty position—Director of Academic Technology— to help the faculty in this process."
Renovation and construction on the STEM facility is expected to begin in the summer of 2013 and is projected to be completed by fall 2014. The facility's design will be guided by the most effective educational program as defined in St. Mark's 2020. By renovating, connecting and adding on to existing facilities rather than demolishing them, St. Mark's is demonstrating its commitment to sustainability and fiscal responsibility.
Kirk Swenson, Executive Director of Development, described the gift in this way, "We are blessed that Ed and Pamela have chosen St. Mark's as a place to make their mark on the world. St. Mark's has bold plans that will educate a new generation of students who, like Ed, have a passion for exploration and discovery. This STEM facility will place faculty in the best possible position to nurture those passions. Our School, our students and indeed our world will benefit from this gift."
More information on St. Mark's 2020 can be found at http://www.stmarksschool.org/strategicplan