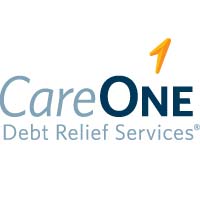 We've experienced first-hand the unique financial challenges military personnel and their families face.
Columbia, MD (PRWEB) December 18, 2012
CareOne Services, Inc., the largest provider of debt relief, is pleased to announce its sponsorship of college football's 2012 Military Bowl presented by Northrop Grumman. The game takes place on Thursday, December 27, at RFK Stadium in Washington, DC, and will air live on ESPN at 3:00 pm.
"As the season of giving approaches, CareOne Services, Inc. is proud to support those who give so much to this country: the United States Military," said Mark Westerman, Chief Marketing Officer for CareOne. "As a proud partner of the 2012 Military Bowl, benefiting the USO, we give thanks to these honorable men and women, and we are thrilled to provide military families with an afternoon of fun, as well as a lifetime of support and education."
As part of the company's Three-Star Sponsorship of the 2012 Military Bowl, 150 tickets will be donated to active-duty servicemembers on CareOne's behalf. In addition, CareOne will make a significant in-game presentation to a military family.
"Many of us at CareOne, including founder Bernie Dancel, have served in the military," added Westerman. "We've experienced first-hand the unique financial challenges military personnel and their families face. That's why we're passionate about helping our country's active and veteran servicemembers learn more about how to manage their money and find their way out of debt. This sponsorship is an important part of those efforts."
Steve Beck, Executive Director of the Military Bowl expressed, "We are happy to see a company like CareOne provide their support to our military personnel through this sponsorship. We have a shared commitment to secure a productive and successful future for the men and women who serve."
CareOne providers represent the nation's largest brand of debt relief services with over 5 million people helped to date. CareOne founder, Bernie Dancel, and many CareOne employees know what being in debt is like, and more importantly, what it takes to get out. CareOne is revolutionizing the industry as the only provider offering a full range of debt relief options for consumers to select the most suitable solutions for their needs. CareOne is also proud to serve as an unbiased advocate for consumers, without any financial connection with creditors, unlike other providers who receive financial compensation from creditors and customers. Visit CareOne at http://www.CareOneCredit.com for more information about the company and services.