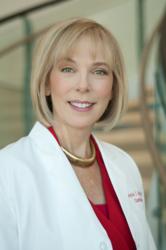 Heart disease is not a 'man's' disease anymore. Women now die of it more than men! So with the Boomer generation getting older & being such a massive generation, we're at the forefront of a real crisis in women's health.
Dallas, TX (PRWEB) December 11, 2012
Dr. Shyla T. High is a leading Dallas-based Cardiologist, Speaker and in-demand Women's Heart Health Expert, who has written a much-needed new book, entitled: Why Most Women Die – How Women Can Fight Their #1 Killer: Heart Disease (Jackpot Press, Inc., an imprint of Wyatt-Mackenzie Publishing, Inc.). Dr. High not only wrote this timely book to educate women on how to prevent heart disease, but to also educate the Media, mainstream society, and the healthcare industry about the fact that women are now dying from cardiovascular disease more than from all forms of cancer combined. This important book is now available for pre-order on Amazon and will be available in February, which is also National Heart Disease Awareness Month.
"We are facing a catastrophic tsunami," explains Dr. High, the book's Author. "Heart disease is not a 'man's' disease anymore, as it has been categorized by our society forever. Women are now dying of it more than men! Yet a majority of our society isn't aware of that fact. And with the Baby Boomer generation getting older, and being such a massive generation, we're at the forefront of a real crisis in women's health."
Shockingly, and sadly, only 13% of women recognize heart disease as their number one threat. Therefore, Dr. High's personal goal is to be a global advocate for women's heart health and focus significant time on being a spokesperson about the enormity of this issue.
"Very few ribbons are being worn for female heart disease due to lack of awareness of this issue," she laments, "and that needs to change quickly. So I'm hoping my new book, and my educational efforts, will attract a well-known personality to help me bang this important drum louder than I can do alone; someone like celebrity Rosie O'Donnell who, unknowingly at first, suffered from a heart attack in August this year. She is very lucky to be alive and I want more women to survive like she did. Or, better yet, not suffer from one in the first place."
According to published reports, Ms. O'Donnell had symptoms for a full day and wasn't aware that some symptoms women have differ from men's. She went to her doctor the next day where she was immediately told she was having a heart attack and her doctor promptly ordered a stent to restore blood flow.
It was based on Dr. High's passion to want to write a book that a person with zero knowledge of the cardiovascular system could read quickly to obtain practical, preventive, life saving health information. The idea for the book also came from her private cardiology practice in Dallas, TX where she found herself answering many of the same patient questions repeatedly. She quickly realized there's a dearth of good, helpful information about heart health available to the public but it's primarily focused on men's heart health.
Dr. Paul Grayburn, Associate Editor of the American Journal of Cardiology, and a practicing Cardiologist with 25-years of experience, supports Dr. High's concerns and book by stating, "Women are different than men. There are hormonal differences, even differences in symptoms. Yet there's this tendency, even by the medical community, to want to treat men and women the same when it comes to heart disease. Consequently, there are very few books focused solely on female heart health. Therefore, Dr. High's exceptional book definitely fills an extremely important education gap."
People also benefit from Dr. Shyla High's expertise in a variety of ways online, such as: Twitter @ShylaHigh and on her Face Book Business Page @ShylaHigh. Through her social networks she provides important health information to educate and support health and wellness for women.
For media interviews, speaking inquiries, or book information please contact Lisa Orrell, Publicist for Dr. High, at: Lisa(at)PromoteUGuru(dot)com or 408-340-8789. Visit Dr. High's website: http://www.ShylaHigh.com