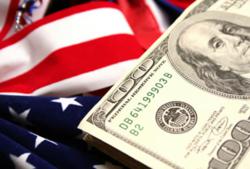 You May be Eligible for Grants, Scholarships, and Loans.
(PRWEB) December 12, 2012
http://www.EducationCompared.com - click here to visit the website - introduces new college matching service which connects consumers to knowledgeable enrollment advisers at accredited schools that may offer flexible financing options. An enrollment advisor helps qualified users get connected to schools to provide information on:
-Grants: some schools offer grants to students in addition to those available through the government.
-Scholarships: grades, heritage, religious affiliation, and other factors may help one to qualify for scholarships.
-Student loans: some schools offer privation loans as well as federal loan programs.
-Military options: financial aid options maybe available for military members.
Click here to check eligibility for grants, scholarships and various financial aid options.
Finding the right college can be an overwhelming process. There are many factors to consider when researching schools. The most obvious factor is one's major of choice. The student has to feel comfortable in the program and should be confident that a degree from that school will lead to a lucrative and satisfactory career. Just because a school offers a certain major does not mean that the program is respected by graduate schools and professionals who are currently working in that field.
Students also need to think about what their goals are. A bachelor's degree is not necessary in order to begin working as a medical technician or a paralegal. Jobs like these can be attained by completing training certification programs. Sometimes community colleges offer associate's degree programs that incorporate certification. It takes longer to earn an associate's degree than it does to earn the certificate by itself, but many students think it is worthwhile to invest the extra time in completing a degree. Having an associate's degree makes it easier to earn a bachelor's degree or change careers later. Employers value workers who have backgrounds in general education.
Click here to get more info about online degrees or going back to school.
Location and scheduling are the most limiting parameters when it comes to choosing a college. Living in a dorm makes it easy to attend classes on a regular basis, but this is not feasible for everyone. Living on campus is expensive, especially if the school is within driving distance of the student's hometown. Students who do not enter college right after high school graduation might not feel comfortable living among teenagers. Community colleges do not offer on-campus housing at all, so a student who does not want to commit to a four-year program has to find a suitable school near her home.
A good option for students who do not know where to start is to run a free search for colleges in this database. The student only has to enter her zip code to see a list of traditional and online colleges that might be good matches for her. Online colleges are just as respected as traditional ones are. Students do their reading at home and participate in chats and message board conversations with their classmates and professors. Assignments are uploaded digitally. Some professors record lectures and upload them as podcasts that can be played at any time. This website helps to connect students to the schools that will set them on the path toward lifelong success.
Click here to learn more about http://www.EducationCompared.com, government grants or online degrees.