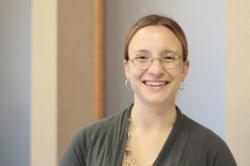 "The opportunity to participate in the inaugural PR Newswire eBook was very exciting, and gave us the opportunity to contribute on a subject matter LeapFrog Interactive is very passionate about, Social Influencer Engagement,"
Louisville, KY (PRWEB) December 17, 2012
"The Practitioner's Guide To Social Influencer Engagements: A Collaborative Work Of Industry Peers" was released this week by PR Newswire. LeapFrog Interactive's VP of Media + Marketing, Christy Belden, penned two chapters included in the eBook titled "The Conversation is the Platform," and "Optimizing Your Social Media for Search (SSO)."
"The opportunity to participate in the inaugural PR Newswire eBook was very exciting, and gave us the opportunity to contribute on a subject matter LeapFrog Interactive is very passionate about, Social Influencer Engagement," said Christy Belden, VP of Media + Marketing at LeapFrog Interactive.
AGILITY@work, powered by PRNewswire, is the first social hub for improving the use of earned media to drive brand and business success. This eBook represents the views and experience of industry leaders from across many different disciplines. The eBook, available at the AGILITY@work site is available to industry professionals for free.
About LeapFrog Interactive
Founded in 1999, LeapFrog Interactive Agency is a full-service digital agency offering a range of guidance to identify client needs and broaden strategic capabilities. Headquartered in Louisville, Kentucky, with a satellite offices in Boston, LFI offers clients access to capabilities in SEO, PPC, Social Media, Email Marketing, Mobile Marketing, Display Media, Media Buying / Planning, Digital Design, CMS, Website Development, Research and Analytics. Client list includes world-renowned names in the Consumer Retail, Fashion + Entertainment, Financial Services, Healthcare, B2B, Food + Beverage, and Education industries. For more information, please visit http://www.leapfroginteractive.com.
# # #