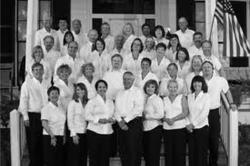 Not surprising, sales of upper end homes has been sluggish - Hugh Williams, Broker Prudential Chaplin Williams Realty
AMELIA ISLAND, FL (PRWEB) December 11, 2012
Chaplin Williams Real Estate, Amelia Island real estate market leader, has compiled year-to-date real estate market statistics for the Amelia Island area. Of note is the fact that currently, only 1153 properties are actively listed for sale on the Amelia Island Nassau County MLS system, down from nearly 2000 listings in 2010.
Year to date, 928 properties have sold though the local MLS. Of those, only 9 were commercial/industrial property. 138 were condominiums, while 9 were duplexes and 101 were lots and acreage. By far, the largest number of units sold were homes, coming in at 671.
The price range of homes sold so far this year has been from $15,000 to $1,940,000 for an oceanfront South Fletcher property. Only 20 homes priced at $1M or greater have sold this year. Not surprising, sales of upper end homes has been sluggish - 1 sale in 2012 in the $900's, 4 sales in the $800's, 4 sales in the $700's, and only 7 closings in the $600,000 range.
Closed condominium sales were also weighted toward the less expensive properties. The highest priced Amelia Island condo sold so far this year was an Ocean Club Villa at Omni Amelia Island Plantation that sold for $1,687,000. The least expensive condo sold year-to-date closed at $43,000. 12 condos have sold for over $1M and 14 have sold between $500K and $1M.
Of the active current Amelia Island real estate listings, 55 are bank owned or foreclosed while 53 are short sale listings. Of the bank owned/foreclosure listings, prices range from $8,500 for a lot on the island to $2.2M for 162 acres on the north side of Jacksonville. Short sale prices range from $40K for a North Hampton lot up to $650K for an Oak Point home at Amelia Island Plantation.
Chaplin Williams Real Estate is the leading information provider of current market conditions in Northeast Florida, including Fernandina Beach, Yulee and Nassau County, FL. With over $60M in 2012 sales and nearly 300 closings, on average, they sell over $1M worth of real estate every week and close a transaction every business day of the year.
Chaplin Williams
5472 1st Coast Highway
Suite One
Amelia Island, FL
904-261-9311
http://chaplinwilliams.com/