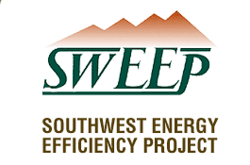 Every dollar a nonprofit saves on energy is another dollar available for serving clients.
Las Vegas, Nev. (PRWEB) December 11, 2012
Energy efficiency may save money, but it also is saving troubled young people's lives.
Boys Town Nevada, a nonprofit that helps children who have suffered the trauma of abuse, neglect or abandonment, will save about $1,880 this year on its energy bills after making a $2,500 investment in lighting improvements to the 10,000-square-foot office building and parking lot on its 22-acre campus north of the city. Those savings will continue for years.
"Efficiency makes a huge difference," said Amanda Gibbs, development director for Boys Town Nevada. "When the utility bill is lower, then programs cost less to fund. Whatever funding we bring in helps in other ways to grow – not just sustain – our research-based family assistance programs."
NV Energy sponsored the retrofits through its Nonprofit Agency Grants Program and kicked in $7,500 to the Boys Town Nevada efficiency project.
The Public Utilities Commission of Nevada (PUCN) is currently considering approval for NV Energy's investment in a proposed package of energy efficiency programs, including the nonprofit grants, for the coming three years. If fully funded, those programs would help save residential and business customers $187.3 million on their utility bills.
For nonprofits such as Boys Town Nevada, every penny counts.
Last year, the national nonprofit served 1,500 youth and 600 families in the greater Las Vegas area. Boys Town Nevada offers five residential homes on its Las Vegas campus, each of which houses up to six children with a married couple – called Family-Teachers – who provide a positive family setting and mentor the children in life skills. Boys Town Nevada also offers a program to help families stay together and Commonsense parenting classes that are offered free through area schools and at the Boys Town office.
One man who grew up in a violent home and endured the foster care system before landing at age 15 in a Boys Town residential home said the program likely saved him.
"One thing that helped me was watching a family – a functional family," the man, who prefers to remain anonymous, said of his family-teachers. "They raised their children in front of us, and they raised us with their own children. Seeing that example of how a family is supposed to function had a profound effect on me and how I raise my own family now," he said.
During the recent recession, families in Las Vegas were stressed, and the program was more important than ever at a time when fundraising was more challenging. So the energy efficient lighting retrofit and resulting lower administrative costs have really helped, said Gibbs.
NV Energy sent a letter to its nonprofit customers early in 2011, announcing that funding was available for qualified projects. Gibbs said Boys Town Nevada's board of directors jumped at the opportunity and submitted an application. Once approved, NV Energy worked closely with Boys Town before and after the project, which replaced 100 old indoor fluorescent lights and 22 outdoor metal halide lights with much more efficient ones.
"Saving energy is something they may not know about, particularly about the new measures that are out there," said John Berg, customer energy consultant for NV Energy. "We provide ideas to help them save energy and money. It helps them and ultimately benefits the people they help."
NV Energy offers up to $10,000 toward weatherization and lighting retrofits to nonprofits such as Boys Town, and the nonprofit provides up to an additional $5,000 toward the project.
Letters to the utility's nonprofit customers announcing the next round of program funding will be mailed in February 2013, said Berg – if the Public Utilities Commission approves the program's funding this month.
NV Energy submitted its plan for funding the program through 2015. The company's preferred option is to spend $350,000 for its nonprofit program statewide, but advocates say that more is needed given the fragile state of the economy and increased financial pressure on social service agencies. They are encouraging the utility commission to provide the maximum funding of $600,000.
Howard Geller, executive director of the Southwest Energy Efficiency Project, testified on the matter before the commission in November and noted that NV Energy's data shows that maximum funding of nonprofit efficiency upgrades would serve 10 additional nonprofits over the three-year period and help them save an additional $106,533 net on their energy costs.
"The program is cost-effective and is valuable for helping social service and other nonprofit agencies lower their utility bills," he said. "Every dollar a nonprofit saves on energy is another dollar available for serving clients."
The PUCN is expected to decide the matter by Christmas.