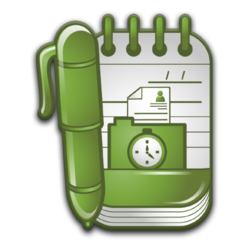 Write Minutes In Seconds using Minutes Of Meeting Android App!
CT, USA (PRWEB) December 12, 2012
This Productivity App provides Meeting Notes Management features to save time for busy business professionals. The App provides on the go and easy interface to manage meeting minutes. Features include Availability of historical notes, Attachments for whiteboard photo and video/audio sessions, Searching of Minutes Database, Action Item Reminders that sync with Google Calendar, Issue Tracking etc. Minutes can be exported quickly with just One Tap.
"We are thrilled by the encouraging feedback received across the world from many business professionals. They can customize and create unlimited number of templates in the app to match the needs of their business or industry or department. App allows the backup and restore of data for their peace of mind. App enables easier integration with Email and HTML Applications," said R Swati, Director of Siyami Apps, LLC.
Minutes of Meeting App is now available on SALE for $2.99 in US and is priced accordingly in the other global regions. It can be downloaded from Google Play by clicking the site below:
http://play.google.com/store/apps/details?id=com.siyami.apps.mmtwo
Please click below for a complimentary trial
http://play.google.com/store/apps/details?id=com.siyami.apps.mm
Please visit http://meeting.siyamiapps.com for more information about the Application and http://www.siyamiapps.com for more about company information as well as other apps from us.