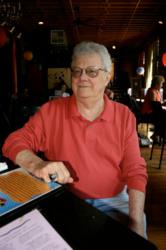 Monterey, CA (PRWEB) December 11, 2012
Paul Sybert's Announces Song, "The Eye of the Storm"
Paul Sybert wrote this song about Jesus the Christ, His life and crucifixion and resurrection and active role in Pauls lives because he now lives, He helps Paul Sybert each day.
Paul Sybert was cured from drinking alcohol and smoking with the help and strength that Jesus Christ gave me one day at a time. The "Little Voice" inside, Sybert has come to know as his Angel Muse helped him write this song. The lyric came to him so quickly and with tears in his eyes he played the song for his teacher, Eric. Sybert's teacher liked the song and said the bridge was so nice, that Paul should put it first. So, Paul did a re-write and the song was finished.
The Dead Sea Scrolls found in Quamran by a shepherd about the early life of Jesus as an Essene influenced Paul Sybert's writing of this song.
"The Eye of the Storm" by Paul Sybert can now be announced. Paul Sybert recorded the song in the studio and included it on his CD, "Spiritual Songs." Paul had a stroke that seriously affected the left side of my body and my ability to play the guitar and sing. The song, "Eye of the Storm" is on his CD, "Spiritual Songs" and for sale on his website http://www.paulsybert.com and go to page "Order CD from Paul (listen here)."