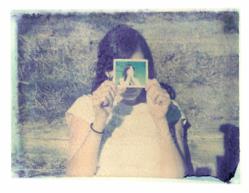 Winter is finally here and New Yorkers get precious little sun and vitamin D in the winter traveling from apartment to subway to work and back again
New York, NY (PRWEB) December 11, 2012
New York skin care experts Skin Laser Studios and owner Marta Rodriguez have some advice for making sure your skin looks it's best for the Holiday Parties.
In fact, she thinks these tips can make your skin glow for the Holiday Party season.
"Silver or Gold Masks before your make up for special events smooth, hydrate, rejuvenate and nourish the skin," said Skin Laser Studios Owner Marta Rodriguez.
With over 30 years experience in the industry Ms. Rodriguez is an expert on skin care, especially the face.
"Silver Collagen Masks stimulates, hydrate, and disinfects while protecting from free radical damage that can come from smoke, alcohol,and lack of sleep."
Skin Lasers Studios also has advice for everyone dealing with the seasonal change and its affect on skin.
"The skin has been overloaded with sunscreen all Summer. Give yourself a break from all those chemicals by letting your skin breathe during cloudy weather. Use mineral make up only so that you hydrate and heal winter skin while providing natural sun screen," said Ms. Rodriguez.
Skin Laser Studios is located at New York's London Terrace 425 W 23rd Street #1F, New York, NY 10011 212-242-4777, online and on Facebook at Facebook.com/skinlaserstudios and Twitter @SkinLaserStudio.