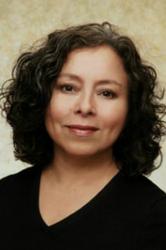 "I was honored to train in laser liposuction with one of the foremost experts in the field...and I am delighted to begin offering it for our Green Bay and Fox Valley clients, as well."
Menesha, WI (PRWEB) December 12, 2012
Refine MD of Menasha, WI, announces that one of its founding physicians, Veronica Solis-Rohr, MD, has completed Laser Lipolysis and Body Sculpting Techniques – Live Surgery Hands-On Workshop with Robert L. True, MD, FACOG, FACS, in Dallas, Texas. Dr. Solis-Rohr enrolled in this master class to train with one of the country's leading experts in laser lipolysis and expand the types of procedures that she can offer to her Green Bay and Fox Valley patients.
"I was honored to train in laser liposuction with one of the foremost experts in the field," said Dr. Solis-Rohr. "As a family physician, I have had extensive surgical training and experience during my 20 years of practice, and I continue to be interested in expanding my knowledge in surgical procedures that I can offer to patients. This hands-on training has given me the extra expertise needed to deliver great Laser Lipo results to my patients."
Laser Lipolysis is a laser-based alternative to traditional liposuction. It's a minimally invasive approach to permanent fat reduction that requires only local anesthesia, so patients are awake. There's less bruising and recovery time than traditional lipo. The procedure is performed at Refine MD's comfortable, in-office surgical suite. Clients go home the same day as the procedure. Because a laser is used during the procedure, skin tightening occurs in addition to the fat reduction. The laser heats the skin causing collagen remodeling, which results in tighter skin. Results can be seen immediately with continued improvement over a few months.
"My Refine MD colleague, Dr. Carrie Blanc, has been performing ProLipo laser liposuction for women and men with great success for a number of years," according to Dr. Solis-Rohr. "It is a popular request by clients, and I am delighted to begin offering it for our Green Bay and Fox Valley clients, as well."
For more information about ProLipo Laser Liposuction, contact RefineMD at (920) 380-9990 or visit http://www.refinemd.com/prolipo.htm.
About Veronica Solis-Rohr, MD
Dr. Solis-Rohr is a "family doctor" in its fullest sense. She enjoys caring for the entire family, providing care for them from infancy through adolescence, to taking care of adult women and men. She also performs minor surgical procedures and assists in surgery on a regular basis.
Dr. Solis-Rohr is a board-certified family medicine physician with special interests in promoting healthy lifestyles, women's health, aesthetics and cosmetic procedures, and anti-aging. She received her undergraduate and medical degree from Catholic University of Chile. Dr. Solis-Rohr completed her residency in family medicine at St. Elizabeth Hospital in Chicago.
Dr. Solis-Rohr is married with two children and is dedicated to volunteering at her children's schools. In her free time she enjoys swimming, golfing, reading and participating in family events. She is also fluent in Spanish.
About Refine MD
Led by founding physicians, Carrie Blanc, MD, Veronica Solis-Rohr, MD, and Kay Theyerl, MD, Refine MD is a full-service medical spa serving the Green Bay and Fox Valley areas. Its mission is to provide the highest-quality medical aesthetic services in a comfortable, relaxing environment.
Refine MD's services include Prolipo laser liposuction, Velashape cellulite treatment, laser skin tightening, laser hair removal, laser vein treatment, photofacials, BOTOX®, Juvéderm®, microdermabrasion and Latisse. For a more information and a full list of services, visit http://www.refinemd.com.