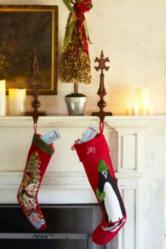 Give time and share experiences.
Tampa, Florida (PRWEB) December 19, 2012
Gifting family travel, whether it's a museum pass, airline tickets, a weekend adventure or a family vacation, means memories for a lifetime. This year's travel gift list list from The FamilyTravelFiles.com includes family travel suggestions ideal for families including children, siblings, and grandparents.
According to Nancy Nelson-Duac, Editor of the popular family vacation ideas website, "Gifting travel and perhaps sharing part or all of the experience yields rewards well beyond the gift giving season. No travel gift is too small and the best are those meant be shared."
Nelson-Duac goes on to say, "A gift of travel will never be the wrong size. It cannot be lost or forgotten. By giving experiences, not things, the gift giver helps a child, parent or family to connect the world and create memories that will last a lifetime." Suggestions showcased at the site cover multiple ages and budgets. Some ideas include: a mini day vacation at a well-renowned children's' museum; an invitation to share a beach house in July; urban adventures; an apartment in Paris; a down payment on a dream vacation. Highlights from the family travel gifting list include all-inclusive outdoors adventures provided by ACE Adventure Resort in southern West Virginia, a vacation nanny at Franklyn D. Resort & Spa in Jamaica, and exploring the globe with Austin Lehman Adventures world-class family trips.
Get fun and easy tips on how to 'make it happen' using online support from myTab – a online gift bank, CityPASS – urban adventures, and the focused vacation lifestyle folders which include remarkable experiences for families of all ages. The suggestions for holiday gifting and advice on how to make the holiday season memorable may be viewed from the homepage of http://www.theFamilyTravelFiles.com
About theFamilyTravelFiles.com. Founded in 1998, theFamilyTravelFiles.com is one of America's top-rated online family travel resources offering more than 1000 pages of timely family vacation ideas and trip planning information. The website specializes in displaying family vacation ideas, destination information for adults planning family vacations, advice about family trips, and family travel deals. To assist in narrowing searches, colorful lifestyle, vacation idea folders are visible throughout the website.
Lisa A Duac Publisher (813) 968-4799 or publisher(at)theFamilyTravelFiles(dot)com
Nancy Nelson-Duac (817) 573-6920 or editor(at)theFamilyTravelFiles(dot)com