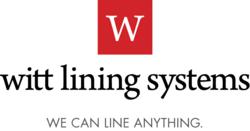 We have found this to be a great way to get timely news in the hands of our customers
Claremore, OK (PRWEB) December 12, 2012
Witt Lining Systems, the premier manufacturer of flexible PVC liners, has released the Winter issue of "HeadLiners". HeadLiners is the informative newsletter of the liner company.
Witt Lining Systems began publication of HeadLiners in 1997. The newsletter is a way to reach customers with timely information on new products, new applications, as well as important information on product use, product features, and other industry news.
"We have found this to be a great way to get timely news in the hands of our customers", said President Andrew Hotchkies. "We have done issues on new products, like our new compression strips, to explaining the difference in our several PVC formulations. It is also a great way to relay information to new customers that may not be aware of a particular use of our product. For example, a company that contacts use regarding a secondary containment applications may find our past newsletter on containment liners very useful to them" he added.
HeadLiners was first published in 1997. It was originally published in a hard copy format and mailed out. It is now published electronically and distributed via email. A copy of the newsletter is available for download on the company's website under its "NEWS" section.
Witt Lining Systems is located in Claremore, OK. The company manufactures flexible PVC liners used for corrosion resistance in process tanks, storage tanks, vats, sumps, pits, and containment areas. PVC brands include Spectra Blue, Exceline and Koroseal PVC along with NSF-61 PVC and Teflon liners. For more information contact 1-800-323-3335 or visit http://www.wittliners.com