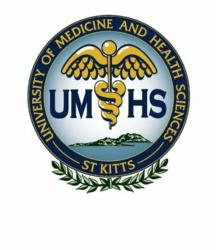 "We're honored and proud to support our servicemen and veterans. In appreciation for their service to our country and in memory of our founder Dr. Robert Ross, a veteran of World War II, we're thrilled to offer this scholarship." ~Warren Ross, President
St. Kitts, West Indies (PRWEB) December 13, 2012
The University of Medicine and Health Sciences (UMHS) has been approved by the Department of Veterans Affairs (VA), enabling eligible US veterans to receive VA educational benefits. Now, veterans, servicepersons, and certain dependents of veterans can receive the funding they need to pursue their medical education from a leading institution.
Eligible persons may receive benefits under one of several types of GI Bill:

Chapter 30 - Montgomery GI Bill
Chapter 32 - Veterans Educational Assistance Program (VEAP)
Chapter 33 – Post 9/11 GI Bill
Chapter 35 - Dependents Educational Assistance Program
Chapter 1606 - Montgomery GI Bill/Selected Reserve Educational Assistance Program.
Chapter 1607 - Reserve Educational Assistance Program (REAP)
UMHS is also announcing the formation of the Robert Ross Veterans Scholarship. This is a needs based scholarship available to veterans and servicemen during the Basic Science Program. Students may be eligible for up to $1,000 per semester of additional funding.
"This is great news for any prospective or current students who come to us from military backgrounds." ~Sean Powers, Director of Admissions, UMHS
Caribbean medical schools are a popular alternative for American and Canadian students who are unable to gain admission to overwhelmingly competitive domestic schools. Known for its outstanding US and Canadian faculty, small classes, and impressive facilities, UMHS has quickly become one of the best options for medical education in the Caribbean. Offshore medical schools like UMHS are especially important for non-traditional students, such as veterans, who might not fit the standard student profile of a domestic medical school. Caribbean medical schools offer non-traditional students a second chance, giving them a high quality education, resulting in the opportunity to earn a residency in the United States and Canada.
New VA applicants are encouraged to visit the VA's web site http://www.gibill.va.gov and fill out the online applications that are available. UMHS will be posting more details on its website about both the scholarship program and VA benefits. Students interested in either program should contact the office of financial aid and registrar for further details.
About UMHS:
The University of Medicine and Health Sciences (UMHS) is a Caribbean medical school, founded in 2007, offering a Doctor of Medicine degree program. Students begin their basic science studies in St. Kitts, West Indies, and complete their clinical training in teaching hospitals throughout the United States. UMHS prides itself on its state-of-the-art campus, small class sizes, high student retention, and near perfect USMLE passing rates.
For more information about UMHS, visit our website or check out our Caribbean medical school blog: the UMHS Pulse. Prospective students, advisors and faculty can reach us as 866-686-0380.