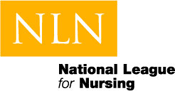 "The research priorities were developed in consultation with nurse leaders in practice and education who came together at the behest of the NLN to develop a visionary plan to guide research initiatives in the years ahead." NLN CEO Dr. Beverly Malone
New York, NY (PRWEB) December 11, 2012
Two recent NLN documents address the NLN's commitment to advancing the science of nursing education and nursing education research while maintaining a focus on patient-centered care and safe nursing practice.
"For three decades, the League has devoted programming and resources to build a strong community of nurse educator scholars that complements the development and refinement of programs that prepare clinical nurse researchers," said NLN president Judith Halstead, PhD, RN, FAAN, ANEF. "We are proud of that legacy. The new 'NLN Vision: Transforming Research in Nursing Education' and 'Priorities for Research in Nursing Education' build on our mission to promote excellence in nursing education to build a strong and diverse workforce to advance the nation's health."
As stated in the NLN Vision: "The new times for nursing and health care engendered by health care reform require partnerships, collaboration, and systems integration. The NLN's 'Priorities for Research in Nursing Education' call for building linkages between practice and education; advancing the science of nursing education through the development of more rigorous and robust research designs and evaluation protocols; identifying and developing effective emerging technologies to transform pedagogical approaches; and creating leadership opportunities for faculty and nursing education research scholars."
"The research priorities were developed in consultation with nurse leaders in practice and education who came together at the behest of the NLN to develop a visionary plan of action for guiding research initiatives in the years ahead," added NLN CEO Beverly Malone, PhD, RN, FAAN. "With the help of colleagues, the NLN continues to define and refine the research necessary to advance excellence in nursing education."
Reporters/Editors: For more information and interview opportunities, please contact Karen R. Klestzick, chief communications officer, at 212-812-0376.
Dedicated to excellence in nursing, the National League for Nursing is the premier organization for nurse faculty and leaders in nursing education. The NLN offers faculty development, networking opportunities, testing services, nursing research grants, and public policy initiatives to its 37,000 individual and more than 1,200 institutional members who represent nursing education programs across the spectrum of higher education.