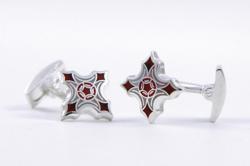 Zaharoff unique luxury products are perfect as those special, one-of-a-kind gifts.
Chicago, IL (PRWEB) December 11, 2012
George Zaharoff, designer of fine tailored menswear and accessories, announces the launch of the Zaharoff on-line store at http://zaharoff360.com/shop. The store features Zaharoff's Modern American lifestyle collection including shirts, ties, scarves and furnishings such as cufflinks and wallets. Zaharoff signature fragrance, Pour Homme, is also available.
The Zaharoff e-commerce site is designed to bring the luxury menswear products and retail experience of the Zaharoff flagship store—just opened in October on Oak Street in Chicago—to the on-line customer base. The on-line store offerings will continue to grow and will soon feature a capability to purchase made-to-measure suits, jackets, trousers and shirts.
"We want to bring the 110 East Oak Street atelier experience to our customers beyond our brick & mortar presence, wherever they are. The site will keep on evolving to perfect that experience on-line," says George Zaharoff. "The timing of our e-commerce launch brings holiday shoppers many unique luxury products that are perfect as those special, one-of-a-kind gifts. And, of course, shipping and returns are always free—we're confident that our on-line selection and product quality will delight our customers."
About Zaharoff
Zaharoff is a luxury menswear brand defined by modern American style rooted in the classic American suit but updated with a sexier silhouette, a style of simple elegance and understated luxury that expresses individuality through the finest fabrics and unique details. Zaharoff fine tailored men's clothing and accessories are available at the flagship store in Chicago, select Nordstrom and specialty stores across the US and on http://zaharoff.com . Follow George Zaharoff on Twitter @zaharoff.
Contact
Steve Akins
773-257-3610
steve(at)zaharoff(dot)com
High-resolution photos at http://zaharoff360.com/media