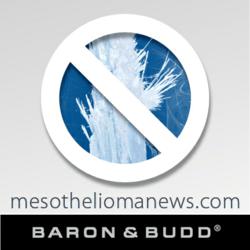 Dallas, TX (PRWEB) December 11, 2012
The mesothelioma law firm of Baron and Budd proudly recognizes study author and professor of thoracic oncology, Dr. Pass, and his fellow researchers for their latest study in the New England Journal of Medicine. Read the article here.
Their findings highlight Fibulin-3, a protein found in the membranes of blood vessels. A mutation in the gene purportedly encodes fibulin-3, which has been identified in a form of macular degeneration.
The study asserts that fibulin-3 levels in blood and fluid found around the lungs (pleural effusions) can help identify mesothelioma patients from others who have had asbestos exposure but do not have the disease. Fibulin-3 levels can also delineate between mesothelioma and other causes of fluid build up.
Researchers tested the fibulin-3 levels in the blood plasma in 92 patients with mesothelioma, 93 patients with fluid buildup but no mesothelioma, 136 asbestos-exposed patients and 43 healthy people with no asbestos exposure. They found that factors of fibulin-3 levels remained constant in regards to outside factors but were substantially higher in mesothelioma patients.
A similar test was conducted evaluating the pleural effusions from 74 mesothelioma patients, 54 patients with malignant effusions unrelated to mesothelioma and 39 patients with effusions but not cancer. The results of the study mirrored the findings when studying fibulin-3 levels in the blood.
Dr. Pass and his team have been dedicated to advancing treatment and detection techniques for years. In 2005, Dr. Pass identified potential value in using osteopontin as a potential early detection indicator for mesothelioma. Dr. Pass now says that the findings in regard to fibulin-3 will prove to be far more effective in detecting mesothelioma.
The mesothelioma attorneys at Baron and Budd are dedicated to advancement the issues important to the mesothelioma community across the board. For almost 30 years, Baron and Budd has been fighting for the rights of asbestos victims inside the courtroom as well as supporting advocacy and medical organizations dedicated to mesothelioma outside of the courtroom. The firm has been watching the progress of Dr. Pass over the years and is so thankful for the work that he has done.
If you or someone you know has recently been diagnosed with mesothelioma, we would love to help. Give us a call anytime at 1.866.844.4556 or email us at info(at)baronbudd(dot)com. http://baronandbudd.com http://www.mesotheliomanews.com