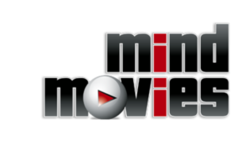 Isn't it amazing how we are designed for accomplishment, engineered for success and endowed with the seed of greatness?
San Diego, Ca (PRWEB) December 13, 2012
Personal development guru Zig Ziglar had written over 25 books, produced video series and gave countless seminars on the power of positive thinking as the secret to success. A former door-to-door cookware salesman raised by a widowed mother, Ziglar was drawn to the power of self-help speakers and their ability to influence others. Known for sayings such as "If you aren't on fire when you get work, then your wood is wet," Ziglar's books and speeches urged individuals to use the Law of Attraction, thinking positive thoughts of success and to look at "failure as an event, not a person."
Ziglar once told Texas Monthly, "Isn't it amazing how we are designed for accomplishment, engineered for success and endowed with the seed of greatness?" An avid golfer until his death, Ziglar would often use positive thinking and visualization techniques to try and break 70 on the course.
The Law of Attraction was the key to Natalie Ledwell, Mind Movies co-founder, being able to put Ziglar's teachings into practice. A fan of motivational training, Ledwell struggled to achieve her goals. Ledwell would never set huge, audacious ones but instead goals she thought she could easily achieve. But after seeing the movie "The Secret," Ledwell had an epiphany.
"When the Law of Attraction is at play, I don't need to know how I'm going to do it. I just need to focus on the end result," Ledwell shares. "I just need to get started and trust that the results I desire will manifest."
Ledwell describes how one can combine Ziglar's ideas with The Secret. "Before we even contemplate thinking about what we want and starting to set goals for ourselves, it is really important that we start from a positive vibration. If we contemplate goals in a positive vibration, goals will be set from inspiration rather than desperation."
Over 1 million people worldwide have already received Natalie Ledwell's free pre-made Mind Movies, which are dynamic moving video vision boards that help viewers visualize and achieve their desires and goals faster and easier than they ever thought possible.
To find out more about Mind Movies and to download 6 free pre-made Mind Movies, visit: http://mindmoviestv.com
About Mind Movies:
Founded in 2007, Mind Movies' mission is to help empower people from all over the world to visualize their goals and manifest their greatest dreams and desires. Mind Movies has touched the lives of over 1 million people around the world and is headquartered in downtown San Diego, California.
Company Contact Information:
Mind Movies
Media Relations
113 West G Street #122
San Diego, CA 92101
http://mindmoviestv.com