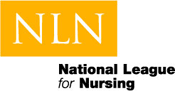 "As nurses, we must make our voices heard—for access to health care, for lifelong learning opportunities, for workforce development, for scholarly innovation."
NLN President Dr. Judith Halstead
New York, NY (PRWEB) December 12, 2012
Perhaps not since 1859 when Florence Nightingale penned her Notes on Nursing: What It is, and What It Is Not, enshrining the profession's commitment to patient care, has the time been more ripe for nurses and nurse educators to take the lead in policy-making and direction of health care reform. But to do so, requires a thorough knowledge of government relations; how legislative action is taken; how policies take shape; and the skills and resources necessary for effective advocacy.
That's where the new Public Policy Advocacy Toolkit from the National League for Nursing comes in. A comprehensive faculty resource created by the NLN's Public Policy Committee, the toolkit is an extension of the NLN's initiatives to educate and engage nurse educators to influence the nation's health policies through individual, organizational, and educational/teaching opportunities.
"As a leader in fostering creative thinking and participatory dialogue, the NLN has never been better poised to lead nurse educators into the complex and justifiably essential arena of political action," observed NLN CEO Beverly Malone, PhD, RN, FAAN. "With the passage by Congress in 2010 of the Patient Protection and Affordable Care Act and its companion legislation, the Health Care and Education Affordability Reconciliation Act, the stage was set for nursing to takes its rightful place in the strategic development and support of health care systems that advance the nation's health care."
"As nurses, we must make our voices heard—for parity in access to safe, high quality health care; for lifelong learning opportunities on all levels of higher education; and on other key issues affecting workforce development; the practice environment and scholarly innovation," urged the League's president, Judith A. Halstead, PhD, RN, FAAN, ANEF. "Through our role as shapers of public policy, we help to achieve the vision outlined by the IOM report, The Future of Nursing: Leading Change, Advancing Health and influence social change over the next half century."
Explains Public Policy Committee chair, Joan Frey, EdD, RN, NEA-BC, "The toolkit presents both a conceptual framework for political action and the nuts and bolts information needed to reach out to local, state, and federal lawmakers and to influence opinion leaders through public information campaigns that include traditional and new media.
For example, in the section entitled, "The NLN's Strategic Priorities—Understanding the Issues," nurse educators will find links to the NLN's current public policy agenda; issue briefs and talking points; and letters and testimony to lawmakers by the NLN and its coalition partners. Sections that follow this one take readers through all facets of the political process, including:

Understanding budgets, appropriations, and authorizations
Key congressional committees and federal agencies
Glossary of legislative terms and staff titles
How to contact and communicate with legislators: tips for emails, faxes, letter-writing
Dos and don'ts of government relations
In-person advocacy: site visits to congressional offices; town hall meetings
Advocacy through the media: message development and delivery; sample letters to the editor and op-eds; interview tips; social media
Grassroots advocacy and public education
Nurse educators are also encouraged to become involved and keep up-to-date by visiting the NLN's public policy website and Government Affairs Action Center, where they will find the latest news and information about issues affecting nursing education and the nursing community and specific ways to engage in advocacy. The toolkit concludes with a bibliography consisting of scholarly and practical references.
Editors/Reporters: For interview opportunities, please contact Karen R. Klestzick, NLN chief communications officer, at 212-812-0376.
Dedicated to excellence in nursing, the National League for Nursing is the premier organization for nurse faculty and leaders in nursing education. The NLN offers faculty development, networking opportunities, testing services, nursing research grants, and public policy initiatives to its 37,000 individual and more than 1,200 institutional members comprising nursing education programs across the spectrum of higher education and health care organizations.