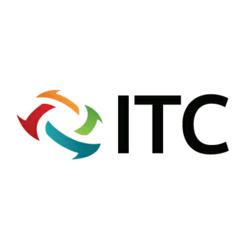 To help our agents become more efficient and grow their agencies, it is important to us to continue to expand the carriers rated in TurboRater
Carrollton, Texas (PRWEB) December 11, 2012
Insurance Technologies Corporation (ITC), a leading provider of marketing, rating and management software and services, announced today the release of rates for Freedom Juniper (http://www.freedomproducer.com) to TurboRater, its web-based comparative rater, in Arizona.
"By continuously adding available markets to TurboRater, we offer agents the ability to retrieve quick and accurate rates for their companies," said Scott Upfield, president of ITC. "When you couple this with our existing company options, you get a rating solution that will work for any agency."
Accessible from any Internet-connected PC, TurboRater automates the process of producing an insurance quote helping agents fulfill customer demands instantly and accurately through a single system. In addition to reducing the risk of typos and inconsistent entries, ITC's insurance rating software saves agents time as they consult only one screen to compare all carrier premium quotes.
"We are actively adding more carriers to our products all the time," said AnMarie Bozick, CIC, comparative rating product manager at ITC. "To help our agents become more efficient and grow their agencies, it is important to us to continue to expand the carriers rated in TurboRater."
TurboRater is available for insurance agencies in 15 states: Arizona, Arkansas, Colorado, Illinois, Indiana, Kansas, Kentucky, Missouri, New Mexico, Ohio, Oklahoma, Tennessee, Texas, Virginia and Wisconsin.
About ITC
Insurance Technologies Corporation (ITC), founded in 1983, is a leading provider of insurance agency marketing, rating and management software and services to the insurance industry, including independent agents and insurance carriers. Headquartered in Carrollton, Texas, ITC helps its customers across the United States grow their businesses and become more efficient through the philosophy of providing quality software and services. Currently, ITC serves more than 100 insurance companies and more than 5,000 agencies. For more information, visit http://www.GetITC.com.
###