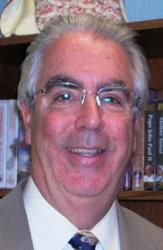 Thinking In Advance Is Your Most Valuable Asset.
Upper Saddle River, New Jersey (PRWEB) December 12, 2012
On November 21st MGG Consulting launched a totally redesigned website as well as a first blog post to encourage and nourish start ups.
MGG Consulting was founded in 2009 by Michael Grottola who saw bankers and investors abandoning entrepreneurs and small businesses. Mike has 30+ years of business and engineering experience as well as best practice know how.
Since 2009 the company's client list has grown to 38 and is increasing at an ever faster rate. MGG Consulting offers a 9 step process to establish a business infrastructure for any start up to grow and prosper. According to Mile, "If a startup is content moving from gig to gig so long as the cash flow is good, then that's not an MGG Consulting prospect. On the other hand, if an entrepreneur or small business is looking to grow, through leverage and build a future asset, then that's a company I want to speak with."
To learn more visit http://www.mgg-consulting.com. The 9 step offering is claerly defined along with video explanations.