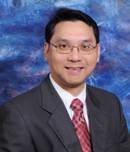 Pheonix, AZ (PRWEB) December 11, 2012
Spine Doctor Offers Innovative Non-Surgical Procedure
Dr. Issada Thongtrangan, with Valley Orthopedics, is offering a new service utilizing Adult Stem Cells and Platelet Rich Plasma (PRP) to treat spine, orthopedic conditions and musculoskeletal injuries in indicated patients.
Dr. Thongtrangan has begun offering Adult Stem Cell Therapy and PRP Therapy for orthopedic and spine conditions at his Valley Orthopedic locations in Phoenix, Goodyear and Deer Valley. Some of the many conditions regenerative stem cell therapy can help treat include tendonitis, muscle injury, non-healing fractures, degenerative disc disease, degenerative facet arthritis, piriformis syndrome, paraspinal trigger point, spinal nerve injury, degenerative knee disease, degenerative hip disease, and degenerative joint diseases in appropriate candidates.
In order to repair damaged tissue, mesenchymal adult stem cells are taken from a patient's bone marrow, fat tissue and blood. The stem cells are then redistributed in concentrated amounts to the problem area, to repair or regenerate diseased or damaged cells. The procedure is performed on an outpatient basis and takes approximately one hour or less. It is also a procedure that does not require FDA approval.
The use of adult stem cells also draws on the healing powers of platelet rich plasma (PRP) found in bone marrow and peripheral blood. Platelet Rich Therapy is a procedure using platelets in areas of injury or pain to assist the stem cells and promote rapid healing. There is no surgery or general anesthesia required, allowing patients to return to their usual routine, after the procedure, without a long recovery.
Dr. Thongtrangan also performs revision spine surgeries, an uncommon offering among physicians in his line of work, along with minimally invasive spinal procedures, artificial disc replacement, and other non-surgical procedures. Financial plans are available for services not covered by insurance, including stem cell therapy and PRP therapy.
Valley Orthopedics is an orthopedic group with locations in Phoenix, Goodyear, Anthem and Deer Valley. Dr. Thongtrangan is currently accepting new patients at the North Phoenix, Goodyear and Deer Valley locations. Additional information on locations and scheduling appointments can be found at http://www.valleyorthoaz.com. More information on Dr. Thongtrangan can be found on his personal website at http://www.arizonaspinedoctor.com or by calling 623.882.1292.
###