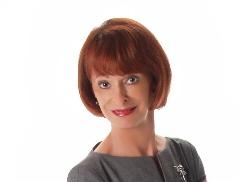 "Happiness comes from within and is directly related to the balance that is found by nurturing the four sides of our frame: mental, physical, social-emotional, and spiritual."
Naples, Florida (PRWEB) December 13, 2012
Staggering statistics tell us one half of all marriages are predicted to end in divorce. Second and third marriages have even more sobering statistics and the majority of these will fail. The question is why and what can be done to change these statistics? Barbara Miller presents a special message to women who have experienced the shock of losing their marriages and lifestyles through divorce.
This is a story not unlike that of many women who have trusted and believed in the person they have committed their lives to, only to have their faith shattered and lives set on an unknown journey. Barbara tells her own shocking story of returning home from visiting her ailing mother and finding no husband and a near empty house. All credit cards and bank accounts were closed; divorce papers were thrust in her hands, leaving her in shock and unbelief.
In the first part of the book, Miller traces out the experience, admirably admitting that the failure was two-sided. That did not stop the hurt and anger, especially when she learned of her husband's affair with a woman twenty years younger. The author skillfully weaves the stories of other women who have shared their own personal tales of painful divorce and lost love. Many have tortured themselves with a life of regrets.
In the last half of the book she provides a path and a plan for those going through similar experiences. Barbara teaches that when thoughts are healed, lives are healed. "Do not look back at past mistakes and heartaches and lament, look forward to the future and rejoice," she tells her readers, and then tells them how to do it. She teaches how to release all self-defeating inner dialog that compromises life and paralyzes with fear.
Learn to change behavior that helps create failed marriages and toxic relationships.
Learn to banish negative inner thoughts carried over from childhood that cripple personal growth.
Enhance self-image by creating balance and happiness, mentally, physically, social-emotionally, and spiritually.
Readers will learn to take charge and build inner confidence.