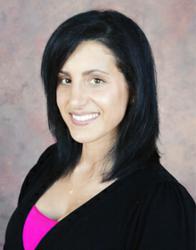 Phoenix, AZ (PRWEB) December 17, 2012
Valley Orthopedics Welcomes New Orthopedic Surgeon, Specializing in Hip Procedures
Phoenix, AZ- Valley Orthopedics welcomes the newest member to their team, Christina Khoury, MD. Her clinical practice focuses on primary and revision joint replacement and reconstruction of the hip and knee.
In October of this year, Valley Orthopedics welcomed Dr. Christina Khoury to their Goodyear and North Phoenix locations, and they are excited to expand their services by having her on board.
Dr. Khoury is from Detroit where she was a graduate from the University of Michigan. She then continued her medical education at Wayne State University and Henry Ford Health System in Detroit, where she was selected by residents and physicians to be one of the Chief Orthopaedic residents.
Dr. Khoury completed a fellowship in Adult Reconstruction and Hip Preservation at the University of Utah and experienced advanced training in hip and knee replacement surgeries as well as hip preserving treatment of femoracetrabular impingement in young adults, a condition causing too much friction in the hip joint.
The scope of surgical treatments in her practice includes minimally invasive joint replacement, partial knee replacement, direct anterior hip replacement, surgical dislocation of the hip and debridement of impingement conditions.
Her main clinical focus and specialty is primary and revision joint replacement and reconstruction of the hip and knee. Dr. Khoury holds a particular area of interest in the treatment of hip conditions affecting the young adult patient population.
Dr. Khoury runs a patient-centered practice, placing her patient's needs at the forefront, and using her knowledge to choose the best treatment modality for them. She is excited to practice in the metro Phoenix area.
More information on Christina Khoury and Valley Orthopedics, or to schedule an appointment with one of Valley Orthopedics experience surgeons, visit http://www.valleyorthoaz.com or call 623.882.1292.
###