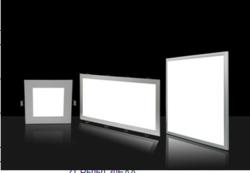 (PRWEB) December 28, 2012
Zhongtian Lighting, a leading manufacturer of LED panel light, is extremely proud t o announce new product of ultra-thin, long lasting, easy to install 30W [ZT-P3030-17EAC] panel light. The dimension of it is 300*600mm and it output 1843lm.
This high efficiency 30W LED panel light is an ideal replacement for older, less-efficient light sources. Its greatest advantages over older products are its remarkably low energy and maintenance costs, thanks to efficient, long life, low heat LED technology. The fantastic new panel light is specifically designed to be energy-saving replacement for fluorescence tube commonly used in large spaces like government buildings, offices, gymnasiums, subways, and shopping malls.
This model is the dimmable series. Three color variants are available. The warm white [ZT-P3030-17EAC] panel fills internal spaces with warm bright illumination with a color temperature of 3000K and a Color Rendering Index (CRI) of 80. The natural white [ZT-P3030-17EAC] provides balanced natural illumination at 4000K with a Color Rendering Index (CRI) of 80. The cool white [ZT-P3030-17EAC] panel light achieves maximum luminous efficiency of 66 lumens per watt with its cool 5500K illumination and a CRI of 70 or higher.
This product does not contain mercury or other hazardous chemicals. It adopts qualified super bright LED as light source, which are stable, long life and no UV & IR emission. The anodized aluminum frame is stylish and fashionable with everlasting color. Zhongtian Lighting protects customers and the environment by making the [ZT-P3030-17EAC] led panel light completely CE and FCC compliant Zhongtian Lighting manufactures the good quality products to meet customers' need.
Combined with other products such as LED tube, LED spot light, LED down light and LED ceiling light, Zhongtian Lighting's products can give customer more opportunity to choose the light to decorate their rooms to a large extent. All its products with 3 years warranty and customized service is available as well.
For more details, please visit http://www.dieled.com/.