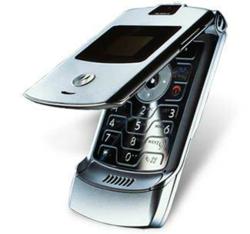 Chicago Illinois (PRWEB) December 11, 2012
The holiday season is a time of gift giving, charitable giving, and good will towards man. During this time though there are those who would take advantage of others who are not careful. The top 5 holiday scams are:
1. Smishing: Smishing is a variation of phishing. Phishing is when an email is received from an email address that is just one or two letters off from one that would be legitimate. These emails often imitate legitimate business's to steal credit card information, personal information, or intellectual property. The newer variation of phishing is smishing. Smishing is done through test messaging on cell phones. There are many different kinds of smishing out there ranging from winning a gift card, a prize, or saying that there is a problem is an ATM card. If this smishing message contains a website or phone number to call do not do it. Contact the company directly to make sure that everything is in proper order.
2. Fake Charities: There are those out there who will try to get good willed people to donate to their fake charity. The best way to deal with this is before donating money is to look up this charity on the Better Business Bureau website.
3. Fake Checks: Another scam that is out there is to receive a money order for incorrect amount. This usually happens when there is an online transaction and the buyer is trying to pay with a money order. The buyer will inform the seller that it is okay and that the buyer should just wire transfer the excess amount from the cashier's check. Several weeks later the bank will inform the seller that the check was a counterfeit. The buyer is then out of that money that was transferred to the seller via wiring. One way to combat this scam is to not accept checks and to conduct online transactions via pay pal.
4. Internet pets: One gift that is commonly desired is a pet. Dogs in particular are a popular choice. Be wary of those who are selling pets on Craigslist or breeders who are selling pets for an unreasonably low price. Chances are that there is not even a pet for sale. Another variation of this scam is that of puppy mills. Puppy mills are designed to make profit and disregard humane breeding requirements. Local humane societies have many pets that need a loving home. Buying a pet this way is cheaper and will save a puppy or a kitten from death.
5. Counterfeit merchandise: Counterfeit merchandise is sold online, on the side of the street, and many other places. The best way to avoid being ripped off is to only deal with reputable merchants.
Please be wary of these and other scams this holiday season. Happy Holidays!