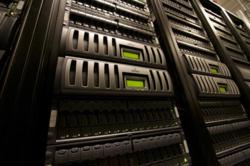 Vodien took me by surprise with their friendly, responsive and reliable customer service. Two thumbs up!
Singapore, Singapore (PRWEB) December 18, 2012
Since its inception, cloud computing has been given many different definitions. However, (NIST) National Institute of Standards and Technology finally came out with a final definition; 'cloud computing' is referred to as a type of distributed computing which delivers users with on-demand network access to a wide variety of resources such as applications, storage space and servers.
There are a number of benefits associated with the use of cloud computing. Companies can significantly reduce hardware and software costs by employing the use of a cloud computing platform. Moreover, cloud computing allows for far more flexibility in terms of deployment. Companies can scale the size of the network up and down depending upon usage requirements, leading to a more efficient allotment of resources. This growth in cloud computing has naturally led to a similar growth in cloud hosting.
Riding on the forefront of this evolution, Vodien has launched five different cloud server hosting packages to meet the needs of clients. Starting at $158 per month to $1398 per month, these packages offer a wide variety of memory, CPU and disk space configurations. Depending upon usage requirements, clients are free to choose from any of the five options that are available. The best part is that if requirements increase unexpectedly, scaling up existing configurations is not a problem at all.
Vodien delivers excellent cloud server hosting packages via its cutting-edge, industry-grade technology. Main server specifications include two Intel Quad Xeon E5520 with 16GB RAM (ECC 1333 MHz) as well as a 15,000 RPM SAS hard disk drives. With Raid 10 Storage Redundancy and Performance coupled with redundant power supply units, individual servers are already rock-solid by themselves.
Vodien also offers additional features that can be added onto existing packages, which is something unique in the Singapore cloud hosting industry. These features include the option of additional static IP addresses as well as extra disk space and an increase of the data transfer amount. Moreover, Vodien also offers VPS monitoring services and server management services. These two additional features are very useful, and can allow a company to do away with some of its IT expenses and redirect resources towards core business objectives.
The delivery of superior performance via cutting-edge technology is not the only fact that Vodien takes pride in. Vodien has gained considerable attention due to their excellent customer service. Queries regarding technical issues as well as general advice are handled very quickly, allowing customers to get answers fast.
One of their customers, Ben, owns a site on how to play the guitar, had to say about Vodien: "Vodien took me by surprise with their friendly, responsive and reliable customer service. Two thumbs up!"
Whether a client is looking for conventional web hosting or wants to upgrade to a cloud hosting plan, Vodien Internet Solutions will be able to provide him or her with a standard or custom built package depending upon their requirements.