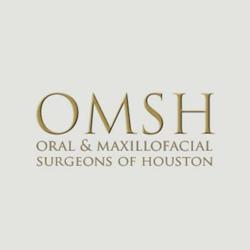 Houston, Texas (PRWEB) December 11, 2012
This new website is easily navigable yet extremely informative about the specialized services offered at OMSH. As dental implant specialists, OMSH now offers a website that provides much educational information on the need for and benefits of dental implant dentistry, including the cutting edge procedures OMSH offers for dental implants (such as All-On-4-Implants, Mini Implants, and Teeth-In-A-Day).
The dedication that the board certified Oral and Maxillofacial Surgeons of Houston provides to the Houston Community in dental implant and other oral surgery as well as gingival/gum surgery, reconstructive surgery and sleep apnea treatment is remarkable.
The amount and quality of detailed, yet easily understood information that this group of dental oral surgeons has made available to the public is commendable and everyone should be encouraged to read it and be well-informed before making a decision regarding an implant for their teeth.
SA4i was glad to put forth significant effort to help this superior group of oral dental surgeons provide an informative site for the public regarding Houston dental implants.
For more information about Houston dental implants and the oral surgeons at OMSH, visit the OMSH website or call 713-IMPLANT (713-467-5268).
SA4i is the premier Internet Presence Management agency providing local, national, and global services to improve the performance of internet investments. SA4i offers insightful graphic design, search engine optimization (SEO), to social media management, video production, and website development.
For more information on how SA4i can benefit your business, visit the SA4i website or call 281-661-8900.