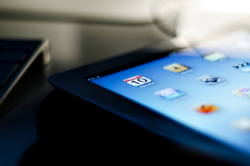 Hurry now, because we only have 2 more days to go!
Cebu, CEB (PRWEB) December 12, 2012
CebuJobs.PH congratulates the team having successfully launched their sister website, DavaoJobs.PH last December 8, 2012. The new website is one of their first partners in entering neighboring provinces of Cebu, which features local and abroad job opportunities with corresponding types of jobs.
"DavaoJobs.PH aims to offer the different opportunities found in Cebu and Davao. Especially the different kinds of jobs available, such as call center jobs, IT specific jobs and basically freelance, part-time, and even home-based jobs. We want to open our doors to limitless opportunities, not just to Cebuanos but also to Davaoeños as well. We see that in Davao, there are plenty of talented people, just waiting to be discovered or given the chance…" shares Managing Director, Ian Callet.
Similarly, users of CebuJobs.PH can still have the chance to advertise their opportunities on the sister website under the same employer dashboard.
Also, in other news, the team behind CebuJobs.PH cannot contain their excitement for the final announcement of the winner of their iPad 3 Raffle Giveaway this December 14, 2012. With three more days to go, things are looking optimistic for one lucky "Juan" this Christmas season. Open to all residents of Cebu, the iPad 3 Raffle Giveaway is the last of their contest series for the year 2012.
Organizers of the contest warn that all entries must include a valid name and ID to verify the identity and to be considered the official raffle winner of the contest. All social media accounts must be active and made public to be viewable on all browsers during the contest duration.
Within the year, other subsidiary sites such as BacolodJobs.PH and IloiloJobs.PH are set to launch as well. For more information about advertising Davao and Cebu jobs, visit their websites: http://www.cebujobs.ph and http://www.davaojobs.ph or email them at info(at)cebujobs(dot)ph.
About
CebuJobs.PH is a subsidiary of Clicking Labs, Inc. Clicking Labs is a well established internet marketing company founded in 2010 by Jean-Patrick Bisson, Diana Quartin and Jonathan Kennedy. The company specializes in driving search marketing and social media traffic, social web app development and conversion optimization. Each product or service specifically helps small/medium website owners increase online visibility and improve online sales.