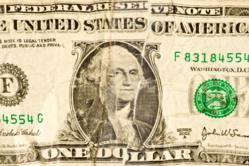 This swap line is currently set at $59.0 billion, and allows firms to settle deals in either the Chinese yuan or the South Korea won instead of the U.S. dollar
New York, NY (PRWEB) December 11, 2012
In a recent Investment Contrarians article, editor and financial expert Sasha Cekerevac notes that while the U.S. dollar has been the world's reserve currency for decades, this position might be under attack. According to Cekerevac, the latest sign is that China and South Korea have come to an agreement in which banks from either country are able to borrow funds from a swap line that makes loans available to companies for deals in local currencies. (Source: "China, South Korea to Boost use of Local Currencies in Trade," Bloomberg, December 4, 2012.) According to Cekerevac, with the rising level of U.S. debt, many countries around the world are questioning the position of the U.S. dollar as the reserve currency.
"This swap line is currently set at $59.0 billion, and allows firms to settle deals in either the Chinese yuan or the South Korea won instead of the U.S. dollar," explains Cekerevac. "On the surface, this might not seem like a direct attack on the U.S. dollar's status as reserve currency, because reducing transaction costs is inherently advantageous to corporations. However, the willingness by these nations to increasingly avoid the U.S. dollar is a problem."
As the Investment Contrarians expert notes, shifts in the reserve currency status take many years to develop.
"Having seen rising U.S. debt levels for years, countries are feeling increasingly pressured to diversify away from the reserve currency nation that is becoming increasingly irresponsible in the way it handles fiscal and monetary policies," states Cekerevac.
According to Cekerevac, unless America solves its fiscal mess, more agreements like this one with China and South Korea can be expected, and they will avoid the U.S. dollar, and increase the continuing questions about the viability of its reserve currency status.
"Politicians in Washington must wake up to the realization that the U.S. dollar's status as a reserve currency is not written in stone," concludes the Investment Contrarians expert. "The financial markets are currently more dynamic and fluid than ever before. It takes only the click of a mouse to move money around the world."
To see the full article, and to get a real contrarian perspective on investing and the economy, visit Investment Contrarians at http://www.investmentcontrarians.com.
Investment Contrarians is a daily financial e-letter dedicated to helping investors make money by going against the "herd mentality."
The editors of Investment Contrarians believe the stock market and the economy have been propped up since 2009 by artificially low interest rates, never-ending government borrowing, and an unprecedented expansion of our money supply. The "official" unemployment numbers do not reflect people who have given up looking for work, and are thus skewed. They believe the "official" inflation numbers are also not reflective of today's reality of rising prices.
After a 25- to 30-year down cycle in interest rates, the Investment Contrarians editors expect rapid inflation caused by huge government debt and money printing will eventually start us on a new cycle of rising interest rates.
Investment Contrarians provides unbiased research. They are independent analysts who love to research and comment on the economy and investing. The e-newsletter's parent company, Lombardi Publishing Corporation, has been in business since 1986. Combined, their economists and analysts have over 100 years of investment experience.
Find out where Investment Contrarians editors see the risks and opportunities for investors in 2012 at http://www.investmentcontrarians.com.
George Leong, B. Comm., one of the lead editorial contributors at Investment Contrarians, has just released, "A Problem 23 Times Bigger Than Greece," a breakthrough video where George details the risk of an economy set to implode that is 23 times bigger than Greece's economy! To see the video, visit http://www.investmentcontrarians.com/press.