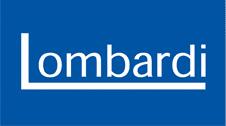 I think there's a few more years left for price appreciation in the housing market
New York, NY (PRWEB) December 11, 2012
Investment Contrarians, an e-letter of Lombardi Publishing Corporation, a 26-year-old consumer publisher that has served over one million customers in 141 countries, reports that even though the U.S. housing market has experienced strong growth in 2012, there is still plenty of room for additional growth. While many may question whether they missed out on the housing market recovery, financial expert Sasha Cekerevac believes the price appreciation will continue until interest rates start rising substantially.
In a recent Investment Contrarians article, Cekerevac notes that ever since the housing recovery has gained traction, many are beginning to question the industry's long-term strength. While there is no question that home prices have hit their lowest mark, some are worried they missed the housing market recovery, as prices have already risen significantly. "I think there's a few more years left for price appreciation in the housing market," he said.
In October 2012, home prices, including distressed sales, jumped 6.3% nationwide; the largest increase for home prices since June of 2006. This was also the eighth consecutive month of year-over-year national home prices increases. November home prices, including distressed sales, are expected to climb 7.1% year-over-year. Excluding distressed sales, November home prices nationwide will jump 7.4%. (Source: "CoreLogic Home Price Index Marks Eighth Consecutive Month of Year-Over-Year Gains," CoreLogic, Inc., December 4, 2012.)
"The most important part of an economic recovery is clearing bad debts," says Cekerevac. "The problem with the Japanese economy was that the banks made and incurred so many bad debts during the '80s that they never cleared them off their books, which hampered the nation's economy for decades. The strength of the American financial system is the ability of our economy to clear bad debts, and allow strong participants to be active in new economic formation."
Even though a large number of buyers are investors, Cekerevac points out, the entire housing market still benefits from the increased demand, which translates into higher home prices. With interest rates expected to be low until 2015, investors will continue to pour into the housing market until there are more attractive alternatives for their investing dollars.
Cekerevac adds: "Clearly, this means that the housing market won't have much competition for investing dollars for several more years. Accordingly, the move up in home prices will continue until interest rates start rising substantially."
"The easiest way to determine the future of home prices is an inverse curve with interest rates. When interest rates start declining, home prices start rising. Conversely, when interest rates start rising, home prices start declining. Until interest rates start rising substantially, the recovery in the housing market will continue unabated, and home prices will continue to rise by a considerable amount," he concludes.
Founded in 1986, Lombardi Publishing Corporation, which has served over one million customers in 141 countries, is one of the largest consumer information publishers in the world. For more information on Lombardi Publishing Corporation, and to get its popular Investment Contrarians e-letter sent to you daily, visit http://www.investmentcontrarians.com. Or, visit http://www.lombardipublishing.com/customer-service.html