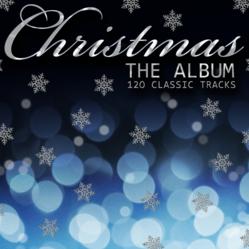 (PRWEB UK) 12 December 2012
It's the season for brightening up the home with fairy lights, decking the tree in tinsel and of course for singing Christmas Carols.
And with the festive countdown well and truly on, it's important to prepare your music playlist to get the whole family into the Christmas spirit.
If a collection of the perfect traditional Christmas music was to be put together then it would surely have to open with Bing Crosby's White Christmas – the best-selling single of all time for its special take on reminiscing an old-fashioned Christmas setting.
Next up is Let it Snow by Dean Martin – another one of the best-selling songs ever, which was ironically written by lyricist Sammy Cahn and composer Jule Styne in Hollywood on one of the hottest days on record in 1945.
The song's happy holiday feel is perfect for getting everyone in the mood and will warm any home with good cheer and the prospect of memorable times to be shared.
The day wouldn't be complete without Nat King Cole's The Christmas song – known to be the most performed track about the festive season. The song has had many versions since it was penned in 1944, but Cole's 1961 rendition is generally accepted as the definitive classic and in 2004 it was even voted as the best seasonal love song by women aged 30 to 49 in a survey.
Fourth place goes to Jingle Bell rock by Bobby Helms. It's a great party track offering a funkier beat and playful spin on the children's favourite, Jingle Bells.
The irresistible Santa Baby by Eartha Kitt puts itself in fifth place for celebrating Christmas in Song with its tongue-in cheek stance as the singer spells out exactly what extravagant gifts she wants for Christmas including decadent decorations from designer store Tiffany's.
Another Dean Martin track with Baby it's Cold Outside is a perfect gentle bit of pop to sing-a-long with whilst opening presents.
Having devoured the Christmas feast and downed some festive beverages, Rocking around the Christmas tree by Brenda Lee is just what is needed to work some of it off. Add this to your mix of Christmas music and everyone will be swinging their hips in no time.
There is something about Frank Sinatra that is perfect for adding a bit of magic to any occasion, and his version of the traditional Jingle Bells is a wonderful way to go with it.
Have Yourself a Merry Little Christmas popularised by Judy Garland in the film Meet Me in St Louis was once the third most performed Christmas Song and deserving of a place on The Christmas Album of the greatest tracks to play.
And finally, it's been featured in a Broadway show, in film Home Alone 2, and even appeared in an Advert for supermarket giant Asda - It's beginning to feel a lot like Christmas sung by Perry Como has been so popular it's a must-have sparky tune for celebrating Christmas in song.
That concludes a selection of the top ten Christmas songs of all time to uplift and entertain all ages that can be played throughout the festive period adding that extra sparkle to the occasion.
Christmas The Album, featuring 120 Christmas Classics is out now on iTunes
Special Christmas Offer:
To get a free copy of the classic Christmas Song O Christmas Tree by Mario Lanza simply visit the Heroes Legends and Icons Facebook page and click the like button to receive this classic track for free!